Rio getting angry for the first time in BB house - Promo 2 OCT 12
Sakthi Venkat (Author)
Published Date :

Oct 12, 2020 14:45 IST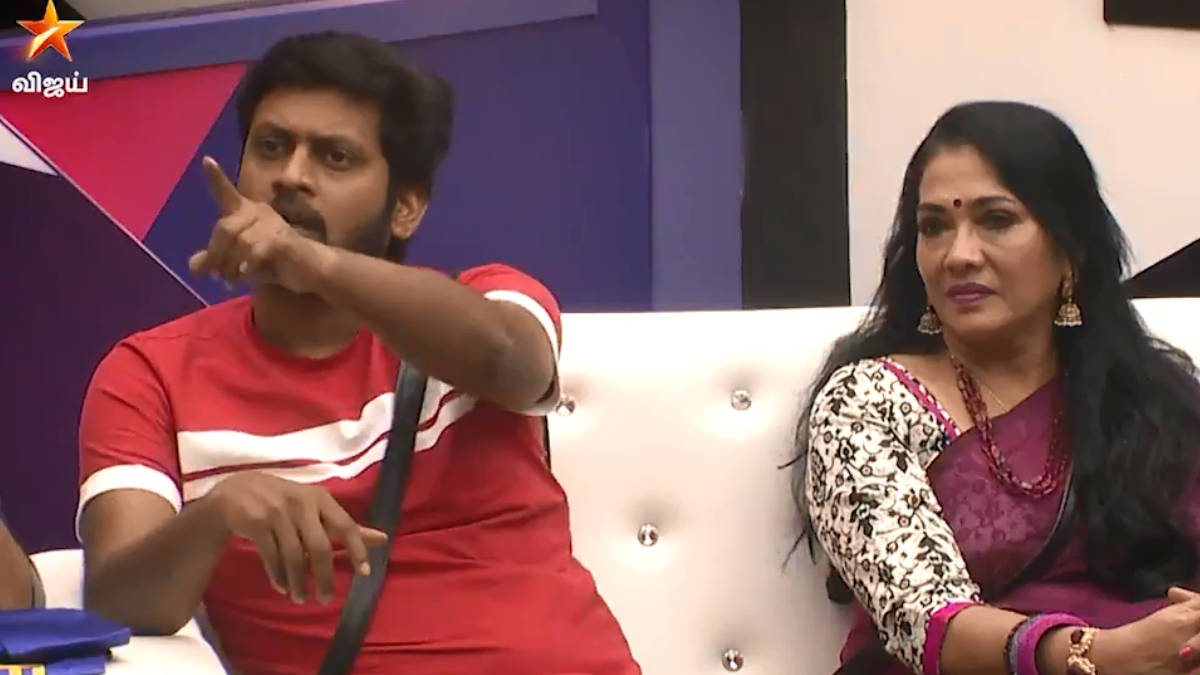 Suresh Chakravarthy is jumping into another fight with Rio raj. Since day two, Suresh has been poking co-contestants' temper as a part of the game. Already he has some disagreements with Anitha. They have been in a prolonged fight for a week. Today he is kindling Rio's anger during a chit-chat.
As a task, contestants are asked to reveal their opinions on others' questions or perspectives. Answering to Balaji's question, Suresh mentions Rio as an example. But Rio doesn't want to discuss him as an example of unnecessary things.
According to you, who are all masquerading here? Balaji is arousing a question to Suresh. while giving his answer, Suresh mentions Rio, " Same as Rio's words, everyone has many faces, but we only show what we want them to see."
Rio interrupts saying, " don't make me an example, for his question. You should not". Suresh excuse himself that he just want to say it clearly. But Rion says, "don't mention me; this is the face I want to hide from others. he could mention anyone here, but there is no need to point out me as an example" angrily.
Suresh replies to him that he is not making Rio as an example. He just wants to say a good thing to others. But Rio respond Thank you so insolently,