Bigg Boss 3 Tamil Title winner: Rythvika goes in with trophy and comes out with Sherin
Anusha Sathish (Author)
Published Date :

Oct 06, 2019 08:46 IST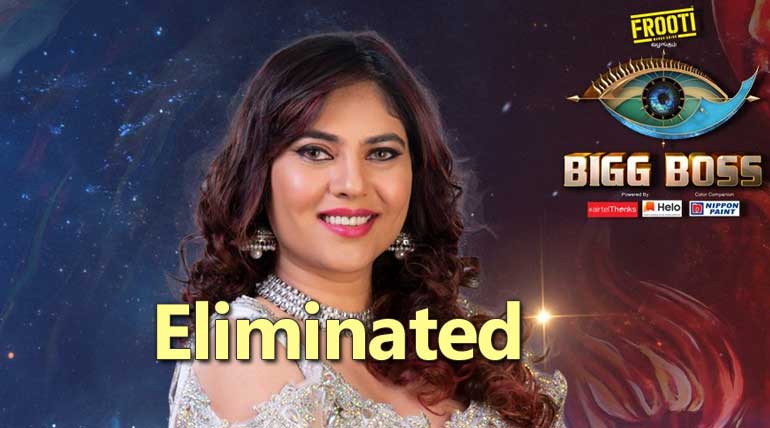 Rythvika goes in with trophy and comes out with Sherin: Bigg Boss 3 Tamil Title winner status today. Bigg Boss Tamil season 3 's big day clocks finally. The much-awaited moment the title winner is going to be out in 14 hours. It was Kamal Haasan, who got into the house and brought the two on stage in the previous seasons.
This time the Bigg Boss 2 Tamil title winner Rythvika is going inside with the trophy and comes back with Sherin. So Sherin could be ranked 4 in the Bigg Boss show. The final 3 contestants would be Losliya, Sandy and Mugen. Of course, everyone's heart skips a beat.
Who would be the winner? The winner and the top two is still under the wraps. Will Ulaga Nayagan go inside and bring the top two? Will the top two be boys? Losliya does get a chance too. As already discussed, to reinforce the show among Srilankans will Losliya be conferred the award? Multiple questions are lingering in our mind. Thoughts aside, this is a Tamil show and there are umpteen possibilities that Sandy will bag it.
Inspite of all odds, Mugen and Losliya are listed in the final three. Though they are from different countries, they get the chance which indirectly portrays Indians always stand balanced and neutral. Not biased at all, the decisions will be made for the deserved.
The same applied here. Still, we count on the audience to choose Sandy as he played without any chaos like the other two did. Even in the game, he played really fantastic next to Tharshan so whatever is needed was fulfilled by Sandy.
But Big Boss will always have catches, turning points, so "wait and watch" is the only phrase we could attribute at this point of time. Let's wait for the big decision to happen soon!!!!