Bigg Boss 3 Tamil Title Winner: Losliya from Sri Lanka ???
Vijayan Sankar (Author)
Published Date :

Oct 06, 2019 08:50 IST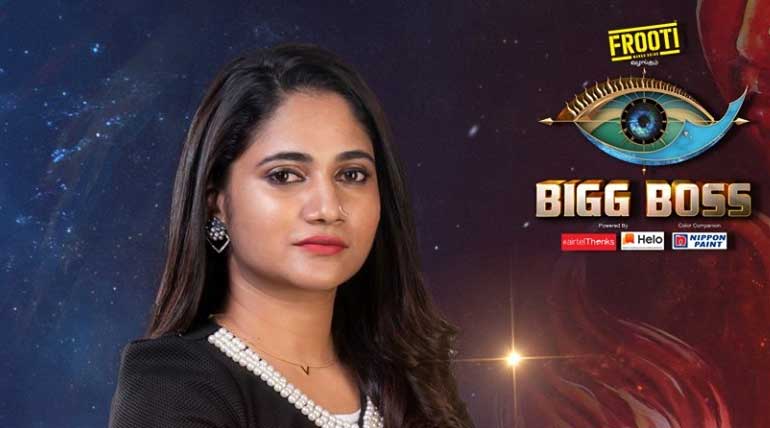 Losliya - winner of Bigg Boss 3 Tamil show: The butterfly from Sri Lanka, Losliya, was the centre of attraction for the Bigg Boss 3 viewers worldwide. Her innocent look and easy go activities made her the darling of the Bigg Boss 3 show. Being only a Tamil newsreader in a Sri Lankan channel, was her only credential.
Latest update around 5pm today Bigg Boss 3 Tamil Title Winner - Mugen Rao
Her native Sri Lankan Tamil brought her audience not only from Sri Lanka but worldwide. Only for her and for the first time the Losliya army was created on the initial weeks of Bigg Boss 3 show. Today her winning of the prize money of 50 lakhs and the title is without a doubt a deserving one.
Who got 4th Rank and Eliminated today - Rythvika goes in with trophy and comes out with Sherin
Losliya - Kavin relationship: After Vanitha, the only other major attraction for the Bigg Boss 3 Tamil show audience was the relationship between Losliya and Kavin. Many were tired of criticizing it, and many were also exhausted from supporting it. But Losliya continued her affection for Kavin until yesterday.
It is in spite of warnings from all sides, and nothing could stop her emotions. That quality of not budging to others' pressures or their whims and fancies, could be the reason for her being selected as the winner of the show.
Losliya - the kind-hearted girl from Sri Lanka: Many only criticize when Losliya cried for Kavin, leaving the Bigg Boss 3 house. They conveniently forget her crying and when others left the Bigg Boss 3 house. When it was Cheranappa or Tharshan, more than anyone else in the show, she showed her emotions openly. But there were no takers for it. This kind-heartedness towards others may be the other reason for her being the winner now.
Losliya - the non-controversial cool contestant: Until the Kavin issue started, the happiest and enjoying contestant in the Bigg Boss 3 house was Losliya. Her dances and other activities without worry of the world made everyone envy and happy.
Also, all the tricks of Vanitha and co did not affect her in any way. Only when her relationship with Kavin was criticized, she argued and became angry. Otherwise, she was a cool and non- controversial contestant in all the days of Bigg Boss 3 show.
Many may have some doubts about her winning, also there may be better contestants, and the organizers may also have their own reasons, but Losliya coming from the war-torn country and being torn out for her relationship with Kavin in the Bigg Boss 3 house, is the deserving winner without a doubt.