Raj Kundra Pornography Case: Shilpa Shetty Requests To Respect Privacy
Sophia Loren (Author)
Published Date :

Aug 02, 2021 16:18 IST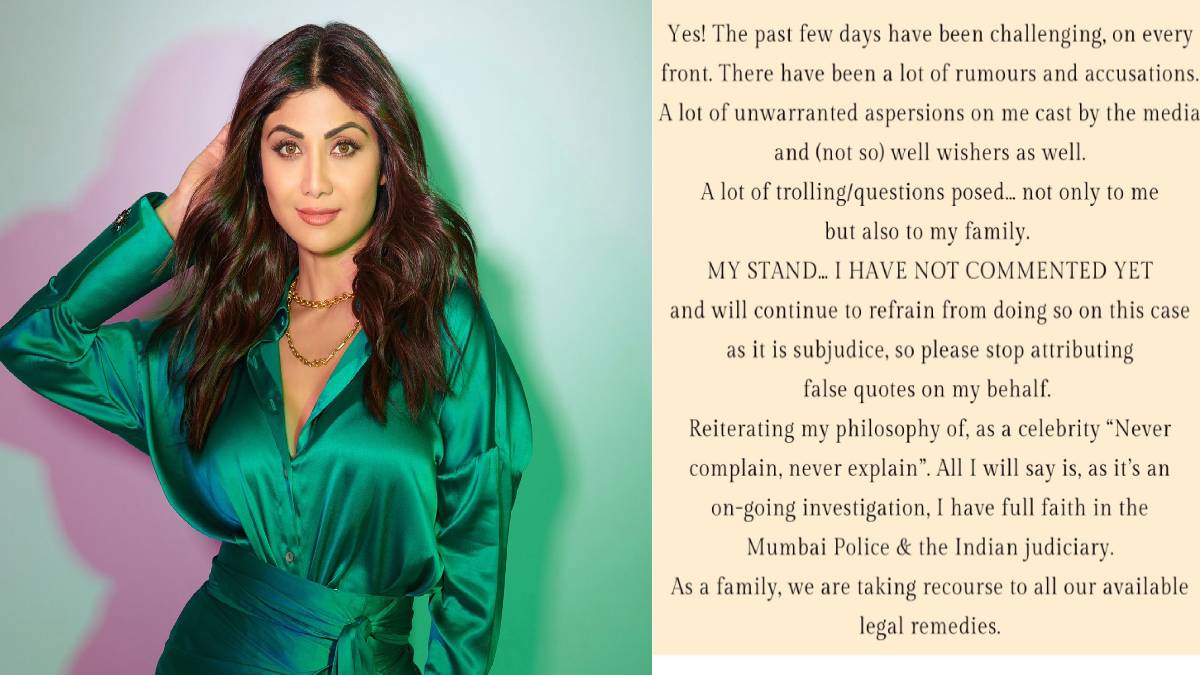 Bollywood actress Shilpa Shetty, who has given a lengthy account of her husband's arrest in connection with the pornography affair and the incidents surrounding it, has painstakingly appealed to her to respect her family's privacy.
Shilpa Shetty has released her first statement today after her husband, Raj Kundra, was arrested for allegedly engaging in pornography fraud. Shilpa Shetty has released a statement on Instagram denying all rumours and allegations explaining her position.
Actress Shilpa claims to follow the principle of never commenting in a porn video case. She mentioned for the past few days, and all her situations have been challenging. There are a lot of rumours and accusations against us. There was a lot of unnecessary focus on her by the media and well-wishers. A lot of questions arose not only for her but also for her family.
She has written, 'Yes! The past few days have been challenging on every front. There have been a lot of rumours and accusations. There are many unwarranted aspersions on me cast by the media and (not so) well-wishers. A lot of trolling/questions posed... not only to me but also to my family. MY STAND... HAVE NOT COMMENTED YET and will continue to refrain from doing so on this case as it is subjudice, so please stop attributing false quotes on my behalf," the actress wrote.
"Reiterating my philosophy of, as a celebrity, Never complain never explain." All I will say is, as it's an ongoing investigation, I have full faith in the Mumbai Police & the judiciary. As a family, we are taking recourse to all our available legal remedies.' She posted this content on her social media pages like Twitter and Instagram.
Her post reveals how much she is going through in her recent days and the challenges she faces because of rum, ours and the trolls on social media. She has posted this on the concern of her family, children more than herself.
My statement. pic.twitter.com/AAHb2STNNh

— SHILPA SHETTY KUNDRA (@TheShilpaShetty) August 2, 2021