Sindhubaadh Movie Director Previous Films with Vijay Sethupathi, Will it be Hattrick for the Duo
Anusha Sathish (Author)
Published Date :

Jun 18, 2019 20:28 IST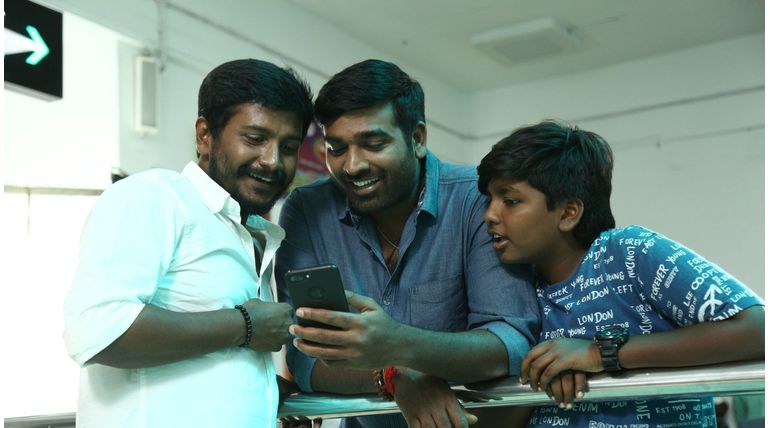 Sindhubaadh movie slated to be released on June 21 has invited never-before curiosity for Vijay Sethupathi's films. The mainstream expectation is shared by two in this movie as the audience is fervent to see the duo Sethupathi and his son on big screen. The director has shared that the role is written for Sethupathi's son only. But Sindhubaadh role was supposed to be cast by some other person. In fact, Vijay Sethupathi himself tried with one or two but in vain. The destiny did a fair play to unite him with his son's debut film.
Arun Kumar had made his directorial debut in Pannaiyarum Padminiyum movie starred by Vijay Sethupathi. The box office stated its verdict as "Average" for this movie and has crossed more than Rs 1 crore in the third week in Chennai alone. It has welcomed positive criticisms too. In his second movie too Vijay sethupathi has played a lead role and it earned "Super Hit" verdict in box office. It has been reported 75% box office collection for this movie.
The director during his interview with the media commented that the two movies though accepted well; those were not blockbusters. The former was appreciated as a concept but did not perform well on the screens. The latter did perform well on screens and got good responses but not anywhere neared blockbuster.
Also read: Sindhubaadh Movie: 5 Interesting Facts about the Vijay Sethupathi Smuggling Thriller
Sindhubaadh revolves around the heroine venba (Anjali). High performance scope is endorsed for this character and Anjali did her part vividly. Viay Sethupathi'the s performance need not be explained. This movie has mixed emotions with funny first half and with action sequences in second half. The locations concentrated are Tenkasi, Malaysia, Thailand and Cambodia.
Instead of showing massage centres in Thailand, this movie focused on the chores and day to day life in Thailand. Airport, Bus stand, Railway station and local places are covered to capture the everyday life in the country. Rest of the things please wait and watch.