First Movie with Thala: Sivakarthikeyan Open Talk after Namma Veetu Pillai Success
Sivaranjani Soundararaj (Author)
Published Date :

Sep 28, 2019 13:22 IST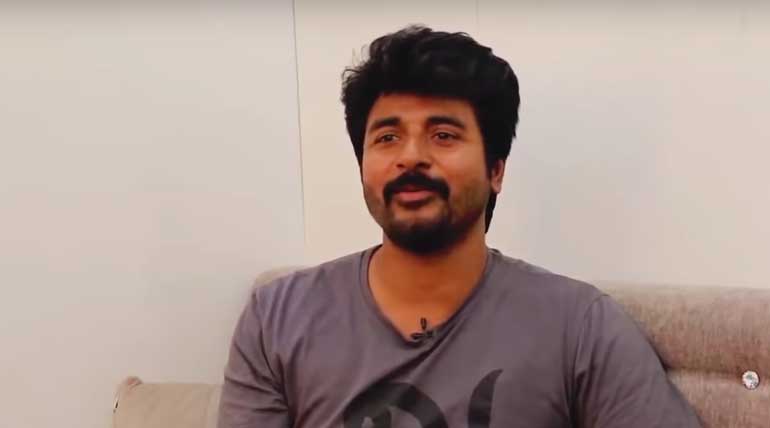 Sivakarthikeyan Open Talk after Namma Veetu Pillai Success: Namma Veetu Pillai is a family entertainer directed by Pandiraj. Sivakarthikeyan opens up about Namma Veetu Pillai after it hit the screens yesterday, running successfully. Sivakarthikeyan shared his feelings about the first banner kept in Sathyam Cinemas for the movie Maan Karate.
It was a huge banner; Sivakarthikeyan emotionally portrays his banner incident is very motivating along with happiness to create more such banner films. Sivakarthikeyan felt the Remo dialogue "Ithae edathla namma banner' um varanum" at that moment; Dreamt to screen his film at least. But now Sk fans are changing the banner keeping to useful acts.
My first film opportunity with Thala Ajith Kumar: Opportunity knocked Arunraja Kamaraja and me at the same time. We both called for an audition from a comedy show reference of us. Aegan is my first movie; It is even more exciting to work with Thala Ajith's Movie. Thought of not hurting Thala in book carrying scene in Aegan movie made be severing.
Ajith sir told never mind of it; Later, I did the scene excitingly. Aegan's creative team cannot write further lead to my character in the film. Even though my character exposure is less in Thala's Aegan film, it always has been my memorable first opportunity.
What Sivakarthikeyan thinks about taking up Direction career? Becoming a director is not easy to pursue-Sivakarthikeyan opens about his view. Sivakarthikeyan worked as an Assistant Director; He claims that taking up Direction career needs more patience and experience. I'll never go out of locus from acting and producing now; My director career takes more year to think about it-Sivakarthikeyan.
Sivakarthikeyan's First Rejection: I rejected in a TV show for weak anchoring in the middle of the show. Sivakarthikeyan adds that he is afraid of rejection from his schooling. In spite of rejection, Sivakarthikeyan reached immeasurable heights in his career.
The TV show's I like: TV at everybody's home is a big deal in 1990's middle-class family. Sun Tv is famous at those times. I have crossed a promo of Rahul Dravid in Pepsi Ungal Choice somewhere; At those times, watching in common Tv of neighbour, the hotel is happening a lot. I was very eager to watch the show anywhere during the telecast. We got Tv during 1998-1999, I think-Sivakarthikeyan rewinds his good old days.
Namma Veetu Pillai surely is from Namma Veetu Atmosphere, Sivakarthikeyan adds.