Soorarai Pottru Movie Special Theme Music Maara Maara
Gokul Saravanan (Author)
Published Date :

Nov 12, 2019 11:41 IST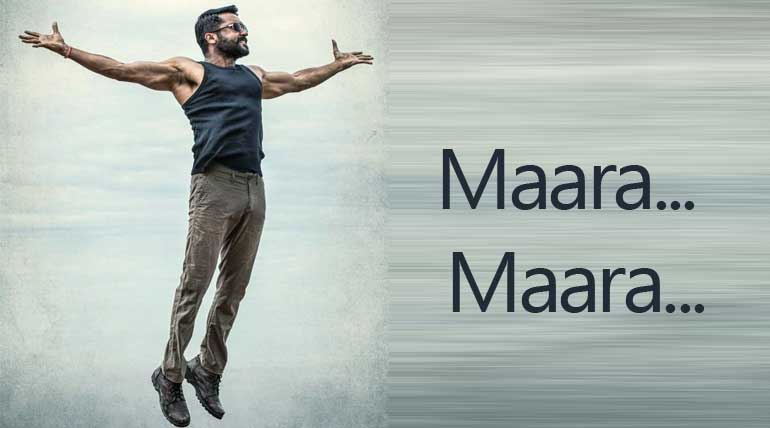 Soorarai Pottru is the recent hype among the fans of handsome star Suriya. While the movie was already created many expectations, its first look was released on November 10, 2019, only to fuel the hype. On the same day, in a tweet, Suriya, himself, unveiled his character name in Soorarai Pottru as Maara.
Soon, following the first look of Soorarai Pottru, the curiosity for the teaser has started overflowing across the internet. Now, G.V. Prakash, who has been locked in as Music director for this upcoming movie, has tweeted that a new special BGM is under composition, especially for the teaser of Soorarai Pottru. This tweet seems like giving a hint that the teaser is all set to feast the eye of Suriya fans soon.
Suriya is acting in a lead role for the first time in a biopic in his carrier. Soorarai Pottru is a biopic of a retired Captain of the Indian Army and Entrepreneur and the founder of Air Deccan, G.R.Gopinath. Gopinath, who was a famous face in politics too. He retired from the Indian Army with a great dream to start an aviation agency in India that wants to connect parts of India with no air service facilities.
The biopic, Soorarai Pottru, would be a new experience for Suriya and his fans. Some leaked information from some internal sources says that this may not be an action movie like the rest of Suriya's previous film. But, this one is entirely new and would make the audience wonder about this film.
Poornima, the costume designer of Soorarai Pottru, said in a recent interview that Suriya's look would be different in this movie. Most part of the movie will show Suriya in an Army-style costume while the rest will show him in costumes that exactly portray the real life.
Suriya's fitness has a never-ending journey. From Varanam Ayiram to Soorarai Pottru, Suriya never hesitated to be a role model of bodybuilding for his fans. The first look of Soorarai Pottru already meant that on its release.