Tamannaah kick starts a debate on women pay disparity on the eve of her movie Petromax release
Vijayan Sankar (Author)
Published Date :

Oct 09, 2019 13:06 IST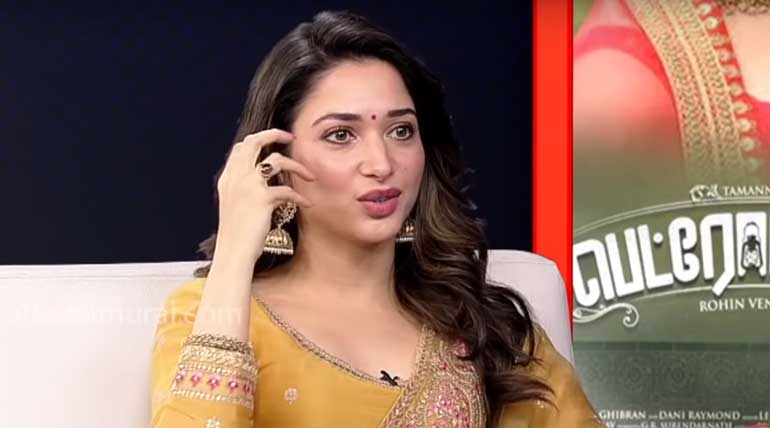 Tamannaah kick starts a debate on women pay disparity on the eve of her movie Petromax release: Tamannaah kick starts an age-old debate of pay disparity for women on the eve of her Petromax movie release. She says that women are not only paid less compared to men in the film industry but in all walks of life.
It is worth debate and could also help in promoting Petromax film. Money is paid to anyone depending on their work and its returns to the investor. Hence is the contention of Tamannaah Bhatia right, continue reading to find out the facts behind her contention.
Lady superstars of Tamil cinema: From today's Nayanthara to yesteryears Banumathi, there were several lady superstars in Tamil cinema. They not only commanded respect from the film fraternity but also the audience. Not to forget the queen of the Indian stage, KB Sundarambal, who demanded and got a massive amount from SS Vasan for acting as Avvaiyar in 1953. Hence when there are skill and market in cinema, the heroines are paid accordingly without a doubt.
Heroine audience support: Indeed, most of the heroines are not paid on par with the hero of the movies. But it is equally true that the audience pulling power of the hero is far more superior to that of the heroine.
Hence only as per their crowd-pulling power to theaters to create revenue, they are paid. Also, all quality and skilled actors are not paid on equal terms. Only on their capacity to market their movies and bring in the audience, there are various scales of payments to them.
And they are paid only as per their last movie's success, and even if they give one flop, automatically their value decreases. It is true to all the actors across the world except for an elite few.
Women pay disparity in other fields: The other significant contention of Tamannaah is that not only in cinema but in all walks of life, there is pay disparity for women. In the formal sector, like government jobs and other significant career opportunities, pay disparity is not anymore present. Only in the informal sector, it is undoubtedly still a menace to be solved soon.
Tamannaah, with genuine concern or for marketing Petromax, has raised this debate of pay disparity. But, the time has come to treat men and women-only based on their skill and quality of work, rather than gender in this fast-moving modern world.