Tamil Nadu Govt Online Movie Ticket Booking not possible within Diwali 2019
Sivaranjani Soundararaj (Author)
Published Date :

Sep 26, 2019 23:48 IST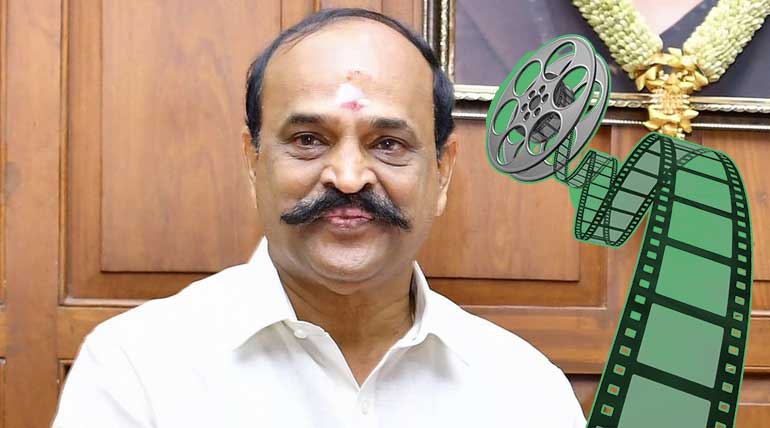 Government Online Movie Ticket Booking launches soon in Tamilnadu-Kadambur Raju
Movies are never-ending entertainment and its impact on people is immeasurable. Kadambur Raju (Minister of Information and Publicity) and Tamilnadu Film Producers Association held a detailed press discussion about the launch of the online ticket booking system across Tamilnadu.
As mentioned earlier, Minister Raju confirms the incorporation of Online Ticket Booking Website all over Tamilnadu to scrutinize the theatrical revenue and tax. The government ensures the nick of extra Rs.30 charge for pre-booking and makes online booking flexible with only ticket cost. This modification in online ticket cost gets a huge response from people who neglect booking online for the reason of extra payments.
TamilNadu Minister Kadambur Raju, Home Secretary Niranjan Martin and Film Producers Association Rajan, S.V.Sekar, R.K.Selvamani joined the in-depth discussion of making online ticket system implementation in the theatrical business.
Kadambur Raju with Producers team lists a detailed document of online ticket booking website and mobile application implementation. There is both good and bad in everything we do; S.V.Sekar added the pros and cons of the system in real-life implementation.
Government Online Booking is no longer destructive proposal tells Rajan. This action will be a real-time challenge for both government and Film Producers to set film ticket budget appropriately and accurately. However, launching a government online portal within Diwali is not possible and it takes more time,Rajan assures.
Tamilnadu Theatre Owners Association leader Tirupur Subramaniam conveys that the Theatres Association welcomes the new rule and he also added the problems in reality shortly.
Tamil Nadu Government Online Ticket Booking Portal - Boon or Bane?
The present system of ticket booking in Tamilnadu is convenient other than the price curves. Pricing inequality of ticket is a drawback in our current ticketing system and Minister handles the right predicament to overcome hikes.
Government unified range of ticket and addressing extra charge problem in this portal is appreciable but the full swing online booking is a bane for many people who prefers only Direct ticket buying.
There are certain people and family who never use technology; Online is a question mark for them. Target audiences for government online ticket booking need developers attention and revised solutions for Direct booking category.
Current Theatres Situation In Tamilnadu
Approximately, Tamilnadu has 1100 single screen and multiplex theatres. All the theatres are not computerised. Theatre owners are not rich, and some run theatre business for survival. In those case, they cannot afford an online ticket website and computerise their theatres.
All over Tamilnadu is achievable only when the government render helping hand for implementation of the new ticketing system in their theatres.
Rasigar Mandram Tickets
Films are like festivals for Rasigar Mandram people and celebration is never less day by day. Release enthusiasm among them directly has inflation in the ticket price. Every month 20 lakh people watch movies in Tamilnadu.
Rasigar Mandram for every hero is unique and competition among the fans is more compared to actors. The unfixed price of the ticket in FDFS of versatile actors movies and Film industries evade of tax led the Tamilnadu government to catch the filthy fish in the market.
Whatever comes, let us cross our fingers and pray for low priced tickets along with feasible government booking system for people of all category.