Tamil Song Enjoy Enjaami is enjoyed by 2 million views
Thangaraja Palaniappan (Author)
Published Date :

Mar 10, 2021 12:46 IST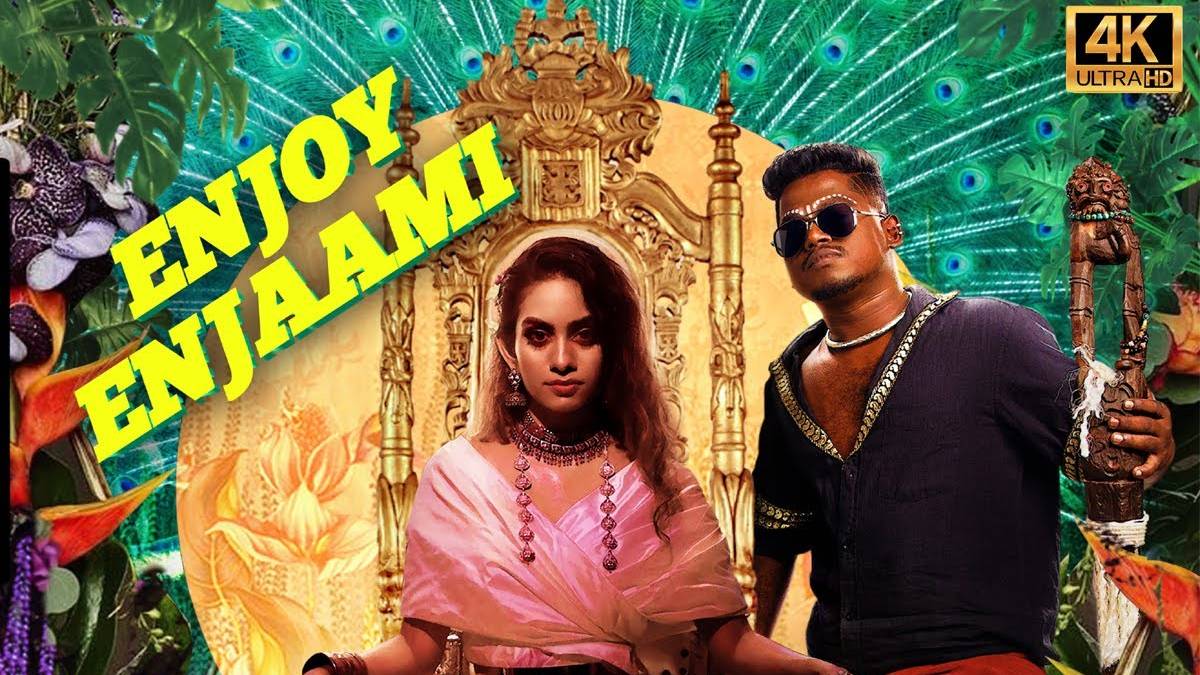 Independent song Enjoy Enjami Dhee ft. Arivu - (Prod. Santhosh Narayanan), released on March 7 by Majja, has crossed 2 million views in three days.
The song depicts the Tamil tradition and culture, considering the land, nature, and ancestors by its decent and respectful lyrics. The song is on trend in social media by updating the status and story.
With the modulation of voice and the direction and cinematography, the song has grabbed the viewers' attention.
This kind of song is new to Tamil, and the public has welcomed it with great respect. The song is in repeat mode in many people's tracklist. Most of the viewers have said that initially, the song may be disliked, but when it's been heard twice, then the music will hold the heart with its unique slang and beat.
The appreciation is more for the lyric, which is very respectful and decent. The song tells how the motherland is ben taken for granted in the present busy world. I show the sufferings as well, as it holds a unique style of pride. The song has a prestigious background.
The lead singer Dhee is compared to many American singers like Katy Perry and Beyoncé by the way Dhee has showcased the song. The song is on trend with many like hit buttons and by different perspectives of comments.