Teddy (2021) movie Review Arya Sayyeshaa on screen
Thangaraja Palaniappan (Author)
Published Date :

Mar 12, 2021 13:06 IST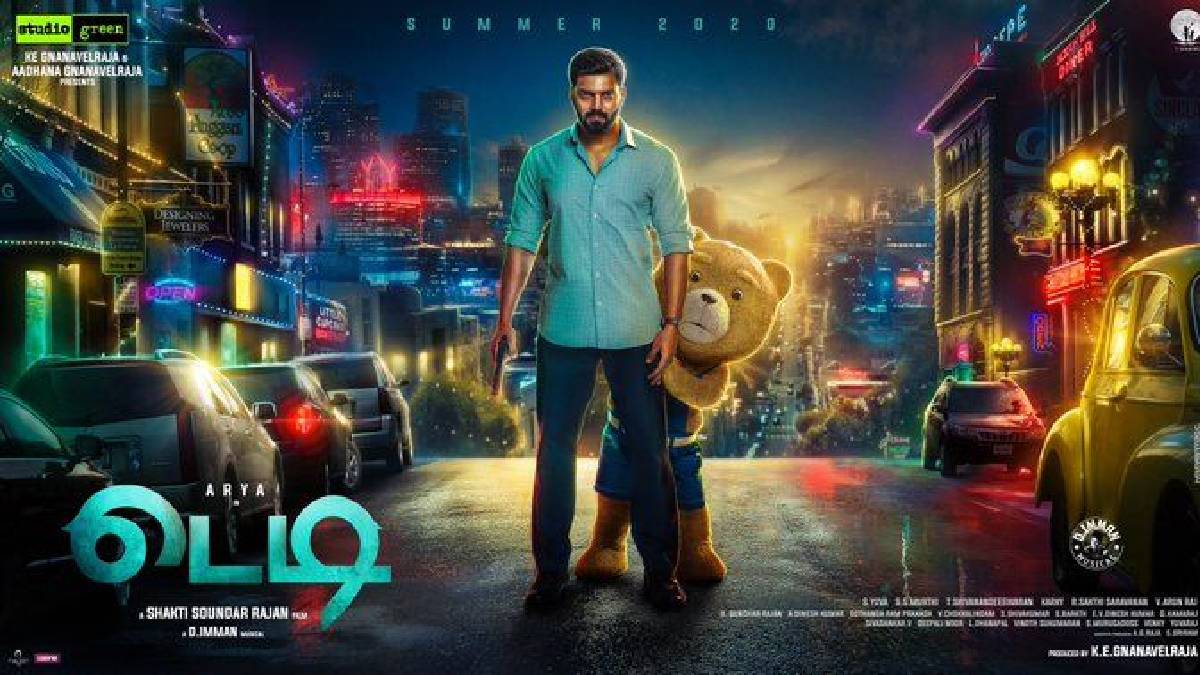 Under the direction of Shakti Soundar Rajan, the Teddy Tamil movie is released on the OTP platform in Disney+ Hotstar with great expectations. Arya and Sayyeeshaa, real-life couples, lead the pivotal roles with the significant fantasy character Teddy bear.
Arya takes the role of Shiva and Sayyeshaa plays the role of Sree Vidhya.
The story begins with the song "En Iniya Thanimaye," which portrays the solitary character of Shive in the movie, who is a skilled scholar with OCD.
The first half is impressive by introducing the characters and how Teddy gets into the life of Arya. The bond they both share is loaded with cuteness, and the eagerness to know the background of Teddy triggers the curiosity.
It is a movie piled with Medical mystery and fantasy, which both kids and adults will like, but the movie drags the concept in the second half of the film.
D.Imman has excelled in the deliverance of song being a music director of this innovative film. As like the earlier movies of Tik Tik Tik, Miruthan Shakti Soundar Rajan has made his best to the outcome of Teddy. This movie is similar to the Hollywood movie Ted, and there are many familiar scenes.
The animation must be appreciated in this movie Teddy; it conveys the VFX team's hard work. The sync of dubbing the Teddy seems to be irrelevant because the voice of the Teddy appears to be of a little girl's voice, whereas Teddy takes the role of an adult character.
The Antagonist is the organ traffic Mafia, and the villain role has not given any deep significance, which is a downfall in the movie. It would have been better if the villain had an intense role and appearance in the film.
The movie is a bit draggy in the second half, where the scenes near the climax will be happening at a different place but revolves around the same concept. Overall, the movie can be enjoyed without connecting to the logical aspects and can be appreciated for the team's hard work.