Thalaivar 168 with Sun Pictures directed by Viswasam Siva Official Confirmation
Vijayan Sankar (Author)
Published Date :

Oct 11, 2019 15:17 IST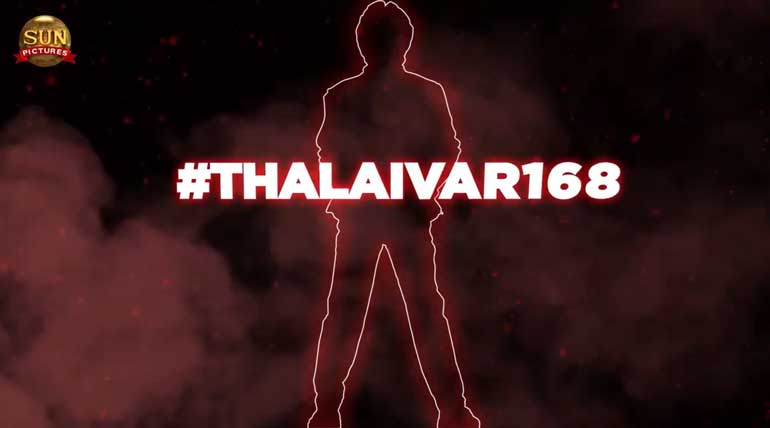 Thalaivar 168 with Sun Pictures directed by Viswasam Siva Official Confirmation: Superstar Rajni's Darbar release for coming Pongal is old news now. Sun Pictures producing Thalaivar 168 movie to be directed by Viswasam fame Siva is the hot news now.
Sun Pictures have now officially announced it a short while back. It is going to be the talk of all Tamil people worldwide. Also, with Rajni announcement of contesting in the assembly polls in 2021 will add enough spice to this Sun Pictures announcement of Thalaivar 168.
Sun Pictures - Superstar Rajinikanth combo: Only the might of Sun Pictures was able to produce and release Shankar directed Enthiran or Robot in 2010. It was with a budget of more than 1.5 billion the most costly Indian film made at that time.
It was also the first movie to bring in huge collections internationally and set a base for future Tamil film. It was all possible only with the help of Sun TV, and the movie made more than 2.5 billion.
That is the strength of Sun Pictures. Their next venture Petta with Karthik Subbaraj also collected 2.5 billion with not so significant an investment.
Though there is nearly a ten-year difference between the two films, the facts only portray the massive response for this combination of Ranji and Sun TV among the Tamil people worldwide.
Now the new announcement will send all the Rajni fans crazy of their Thalaivar going strong next year also with Darbar and the 168 Sun Pictures Siva direction film.
Siva of Viswasam now shifts to Thalaivar 168 with Sun Pictures: Thala Ajith's favorite director Shiva is now shifted to Thalaivar 168. Siva gave his first Tamil hit Siruthai with Karthi in 2011 and has directed all his last four movies with only Ajith.
The previous film Viswasam was a blockbuster hit after a drawback with the previous Vivegam. Siva, who was to set to direct Surya's 69th movie, is now signed by Sun Pictures for directing Thalaivar 168.
With massive successes like Veeram with Ajith, Siva would be the right choice for Sun Pictures to portray Rajni in the proper form before the 2021 assembly elections.
Rajni fan's party aspirations to come true in 2021 assembly elections: The much-awaited party announcement of Rajni was ended in 2017 when he announced his party Rajini Makkal Mandram. But he stayed away from the MP elections in 2019 and confirmed that his party would only contest all the seats in the 2021 assembly elections.
Now with the announcement of Sun Pictures of Thalaivar 168 will change not only the Tamil cinema industry but also the political equations and future of Tamil Nadu.