Was Priyanka Behaviour Right As A Student In Bigg Boss Tamil 5?
Vignesh Subbaian (Author)
Published Date :

Nov 24, 2021 11:21 IST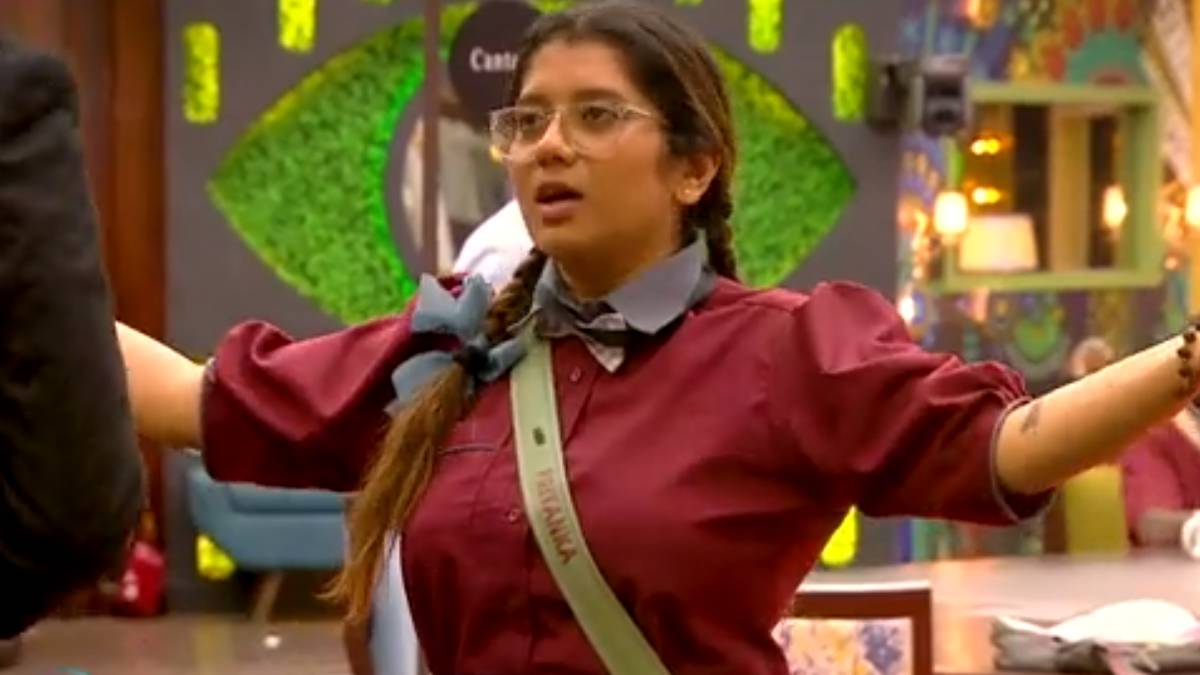 Bigg Boss Tamil 5 contestants entered the Bigg Boss boarding school. This task is not the new one because this task will be held every season. The excitement has increased among the girls to know more about the new wild card entry contestant Amir.
Yesterday's Bigg Boss Tamil 5 episode was interesting, and the performance of Priyanka and Akshara engaged the show. Ciby acted as the warden of the school, Amir, Raju and Abishek Raaja acted as teacher, and the other housemates acted as the students. Ciby seemed to be strict with the students, which was the reason behind yesterday's chaos inside the Bigg Boss School.
Everyone else was a student. Priyanka, who was a student in this, made a lot of jokes. Her action was enough to make the episode bit interesting. She made full-length jokes at the thought of never listening to the teachers and often bought punishment. She also left the classroom and stayed in the Garden area for half the time.
Priyanka was asked to write an apology letter and then enter inside the house, but she refused to do that. She put a condition that the teacher should not hold the stick to write a letter of apology. This scene is in heavy talks on social media now under Bigg Boss Tamil 5 category.
The Bigg Boss viewers are moving talks against Priyanka's behaviour students because in real students will not behave so naughty to this extent in one single day. But Priyanka fans support her and go into talks against Ciby and Akshara.