Watch Sarpatta Parambarai Tamil Full Movie in Amazon Prime Video
Thangaraja Palaniappan (Author)
Published Date :

Jul 22, 2021 12:16 IST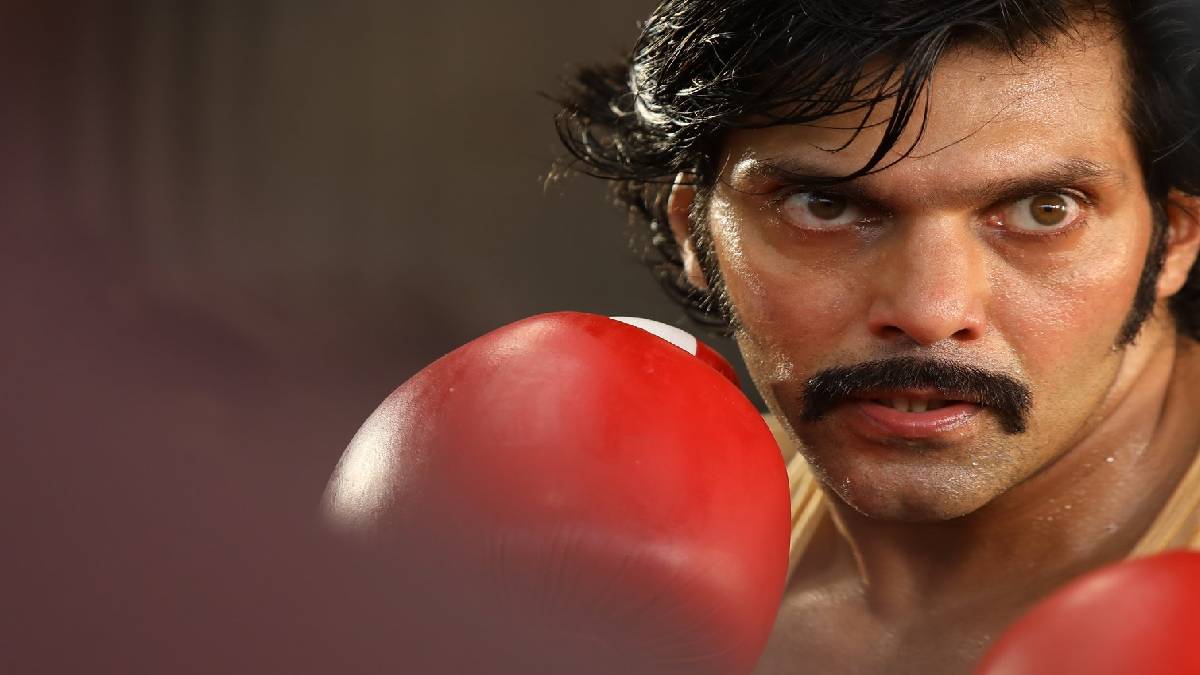 Sarpatta Paramparai is a boxing film written and directed by Pa. Ranjith and starring Arya, produced by Shanmugam Dhakshanraj under the production companies Neelam Productions and K9 Studios. Selva R. K. does the editing, and the cinematography is handled by Murali G, who has already done the filmography in Madras (2014), Kabali (2016) and Kaala (2018).
Santhosh Narayanan has given daring music to this prestigious film Sarpatta Paramparai. This movie stars Arya, Dushara Vijayan, Pasupathy, Kalaiyarasan, Santhosh Prathap, Anupama Kumar, and Sanchana Natarajan. Amidst great expectations, the film has been released live on Amazon Prime Video and has been getting a good variety of reviews. The shouldering of Arya and Pa. Ranjith has perfectly merged, and it can be seen clearly in the movie's outcome.
Kala is the last film that was released under the direction of director Pa. Ranjith. And now he has given a remarkable and massive comeback in this film as the screenplay is brilliant. This makes the clear sense that Ranjith has deeply studied the layers of boxing. He has also projected the political views in his style through this film. The film depicts the fierce English boxing that took place in North Chennai in the 70s and 80s. The settings of the spots seem so realistic throughout the film.
Arya has done great hard work to showcase his capability in the film industry. He has done a fierce fight to give us a voice in the boxing scenes without us knowing. He lifts his body weight and polishes it like a boxer. Arya has almost given his life to boxing but giving 100% to maintain his physic. In Sarpatta Paramparai, he didn't act; rather, he lived in character.
The acting credits must be given to all the characters because of the best work they have done in the film. Even the minor characters have beautifully played their roles with no flaws. Dancing Rose has gained special attention in the movie for his dancing plus boxing techniques.
Dushara is paired with Arya in this film. She is neatly cast in the role of Mariamma. Dushara takes advantage of an excellent opportunity to show all kinds of emotions like love, anger, affection, shame, noise and a little romance. The action choreography gains respect because the characters have seemed like real intense boxers on the screen. There seem lots of strong characters in the film, especially in the phase of boxers. Sarpatta Paramparai is a must-watch movie as it screens the classic boxing story.
The current youngsters need to the base of the boxing, and they need to understand the intention of this film. Sarpatta Paramparai was initially scheduled to e released in theatres, but due to the COVID pandemic, the film is released on the 0TT platform on Amazon Prime Video. This film is received a wide range of good positive comments with an excellent high rating.