Will Pavni Be Saved In Second Bigg Boss Tamil 5 Nomination? Promo Out
Sophia Loren (Author)
Published Date :

Oct 18, 2021 11:03 IST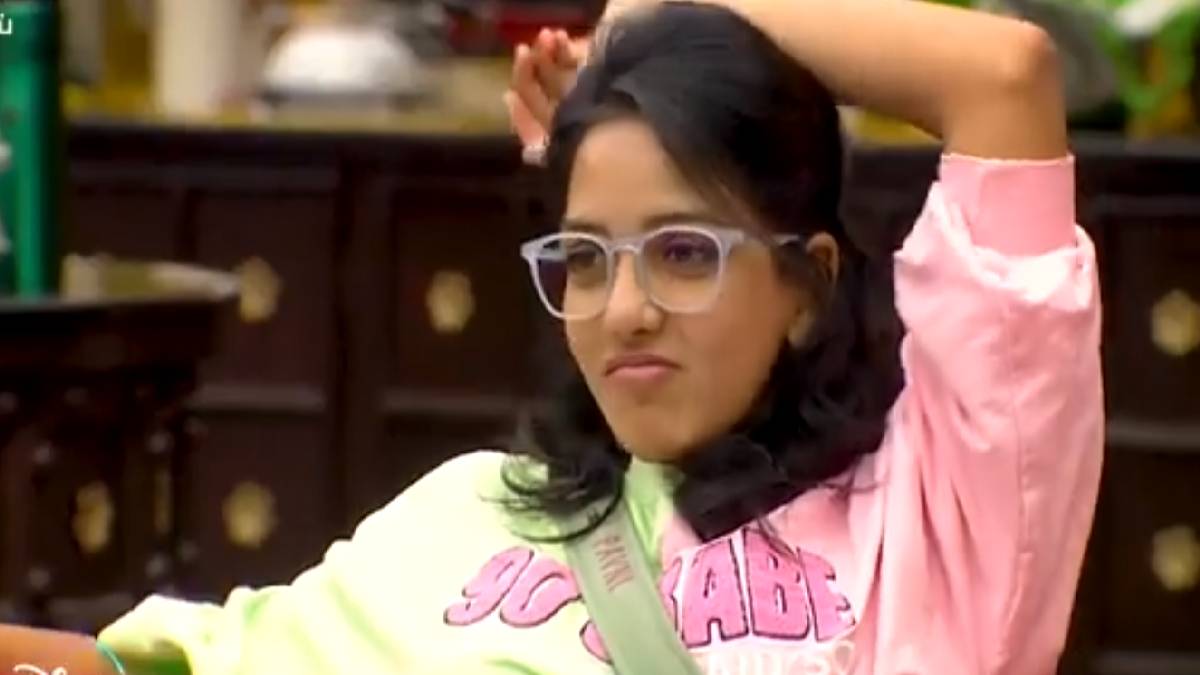 Bigg Boss Tamil has successfully completed its second week. The show has seemed a bit interesting in recent episodes, starting with 18 contestants. Now the Bigg Boss house has only 16 contestants are there. The nomination for this week's Elimination took place last Monday, having been without Elimination since the first week.
In previous seasons, competitors would only go to the Elimination if two or more people nominated them. But, this year, in Big Boss Tamil Season 5, even though only one person has been nominated, they too have been included in the elimination list.
Accordingly, 15 contestants, including Isaivani, Raju Jayamohan, Madhumita, Abhishek Raaja, Priyanka, Abhinay, Chinna Ponnu, Nadia Chang, Varun, Imman Annachi, Iykki Berry, Suruthi, Akshara, Cibi and Niroop Nandakumar, were on the nomination list in the last week.
The first week moved well without Elimination, but the trans model Namitha Marimuthu walked out of Bigg Boss 5 Tamil due to unavoidable situations. Her absence in the Bigg Boss 5 Tamil brings sadness to her fans. Namitha grabbed a worldwide fan by sharing her life experience, which made the viewers cry at a particular point.
She is the first transgender contestant who lit happiness inside the Bigg Boss House Tamil. Her journey stopped within a week, which was so disappointing. It is expected that she will get back to the Bigg Boss Tamil 5 very soon.
There are currently 16 contestants following the Elimination of Nadia Chang. She is the first person to get eliminated from the Bigg Boss Tamil 5. Other Bigg Boss contestants felt really bad for her Elimination, but sill she walked out of the house with her little smile and silence.
And following that, the first Bigg Boss Promo for today is released.was followed by the current first promo. In it, the nomination for this week's Elimination takes place. The promo shows that the names of Pavni Reddy, Akshara Reddy and Chinna Ponnu are said for nomination.
Pavni Reddy grabbed not only the hearts of the fans but also the housemate's hearts. Pavni was the only contestant whose name was not on the nomination list during the first nominations process of Bigg Boss Tamil 5. But in today's nomination process, Pavni Reddy's name was on the list.
Let us wait and see the other names who are on the nomination list for this week. Who will be the second contestant to get eliminated from the Bigg Boss 5 Tamil? And who will get escaped from the nomination process by becoming the leader of the Bigg Boss house? Are the other questions that circles among the fans in today's nomination process.