Demand For Arrest The Lucknow Girl Who Attacked A Cab Driver In Signal
Vignesh Subbaian (Author)
Published Date :

Aug 03, 2021 14:27 IST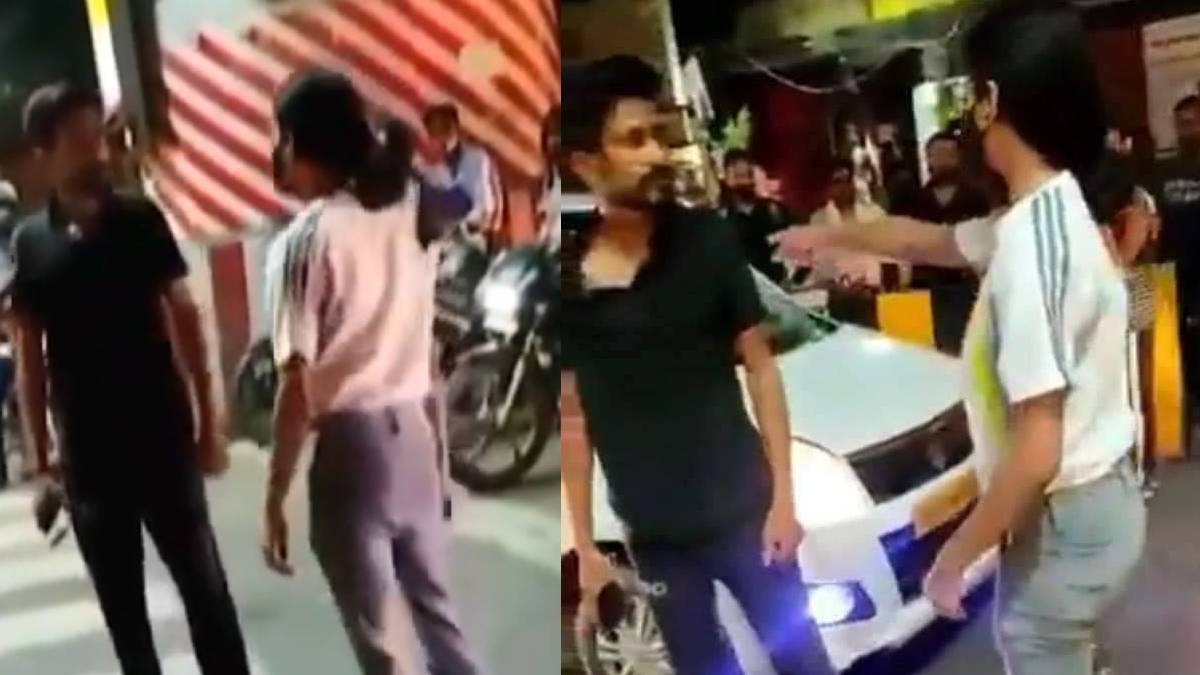 On July 30, a video of a woman slapping a cab driver at a signal near Avada Crossing in Lucknow, Uttar Pradesh, went viral on social media. The video spread with content that the cab driver had hit the girl, claiming that his car had collided with the woman. Many people felt sorry for the cab driver when they watched the video.
In this situation, the footage recorded by the CCTV camera in the area was released. In it, the woman is crossing the road disregarding the signal in the midst of a severe traffic crisis. The cab driver, who was passing by at the time, saw a woman standing in the middle of the road, grabbed the brakes and stopped the car after noticing her. Just looking at the video, one can feel that the chances of the cape colliding with that woman are very low.
Even if the car had collided, it would have been very light. Because in that video, she was standing in front of the car at the time the car was mentioned as a collision, and she did not even fall down. The incident was reported in the scene where the driver of the car got down and hit the woman when the car stopped.
Police have registered a case against the cab driver Shakat Ali and the brother of the cab owner Shakat Ali, both of whom were arrested after the video went viral. The woman had lodged an eve-teasing complaint against the driver.
Only after watching the CCTV footage did it become clear that the drivers were not safe. The police then released the two after knowing that the drivers are not the reason for what happened. The police were acquitted as there was no evidence for eve-teasing. The police have registered a case against the woman.
These videos have gone viral on social media under the hashtags #ArrestLucknowGirl and #JusticeForCabDriver. Some are demanding that the case against the driver is withdrawn and that the woman is arrested.
This incident took back the Zomanto incident, which happened in Bengaluru a few months back where, Hitesha uploaded a video saying, "So guys, my Zomato order was late, and I was talking to the customer care executive, and meanwhile the delivery person just did this," crying and by showing a bleeding face on her Twitter and Instagram page.
After knowing the truth, the delivery man filed an FIR against Hitesha, who spread a false post that she purely created. These incidents pave the way to clearly understand that listening to both sides of the story is very important. This kind of incident puts the men in a situation where they could not defend themselves.