Fastag India: All You Need To Know before December 2019
Gokul Saravanan (Author)
Published Date :

Nov 27, 2019 12:51 IST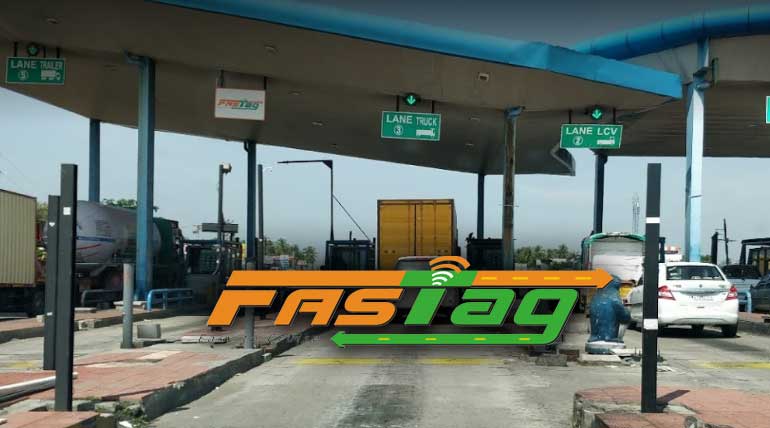 Buy FASTag or pay twice the regular amount to cross tolls is the recent law passed across the nation by the Indan Transport Ministry. Back in October 2019, Minister Nitin Gadkari, the Minister of Transport and Highway Ministry, announced that this FASTag would be mandated from December 1. And, nobody cared and actually forgot. Now it is less than a week for the government to get the FASTag mandated from North to south.
What actually is this FASTag?
As we all know, that every vehicle that passes a toll plaza should pay tax to use the National Highway. There are separate toll lanes for different vehicles like cars, buses, trucks, and two-wheelers. A tax collector in each lane will collect money from the drivers of the vehicle and open the gates to pass through the Toll Plaza. No vehicles can cross the Toll Plaza without paying the toll fee. On any such violation, there will a hot patrol vehicle set in pursuit behind the vehicle.
At the same time, Toll Plazas consumes a lot of time and sets traffic in the middle of the highway. The traffic in Toll Plazas gets doubled and tripled during the festival and holiday seasons. To tackle this inconvenience to the travelers, the Indian Government invented a prepaid process called FASTag.
With the help of FASTag, a vehicle can pass through without queuing at the toll plaza. The FASTag was already in action for a few years, where only one lane has been set for FASTag while the vehicles in the other lane should pay in cash. Now the government has planned to convert all the lanes to FASTag, under the Pan-India Electronic Toll Payment, to avoid the long-standing vehicles.
What happens if you do not have FASTag from December 2019
How this FASTag works in India?
FASTag is a type of sticker with a QR code that can be affixed to the windshield of the vehicle. It works on the RFID (Radio Frequency Identification technology) to help a scanner to identify a prepaid vehicle. FASTag is such a simpler way to avoid stopping on a long journey.
For example: If you have a FASTag code on your windshield, your vehicle will be scanned by a scanner at the toll plaza and allow you to pass through. The toll amount will be debited from your FASTag Wallet that is attached to your bank, once you crossed the toll. While considering the safety of your transaction from your bank FASTag wallet to the Toll Plaza, the way the money goes is completely secured as the complete transaction will be done under the National Payment Corporation of India.