Thoughts of an Indian Executioner on Capital Punishment Compared with an American Executioner
Gokul Saravanan (Author)
Published Date :

Mar 20, 2020 20:13 IST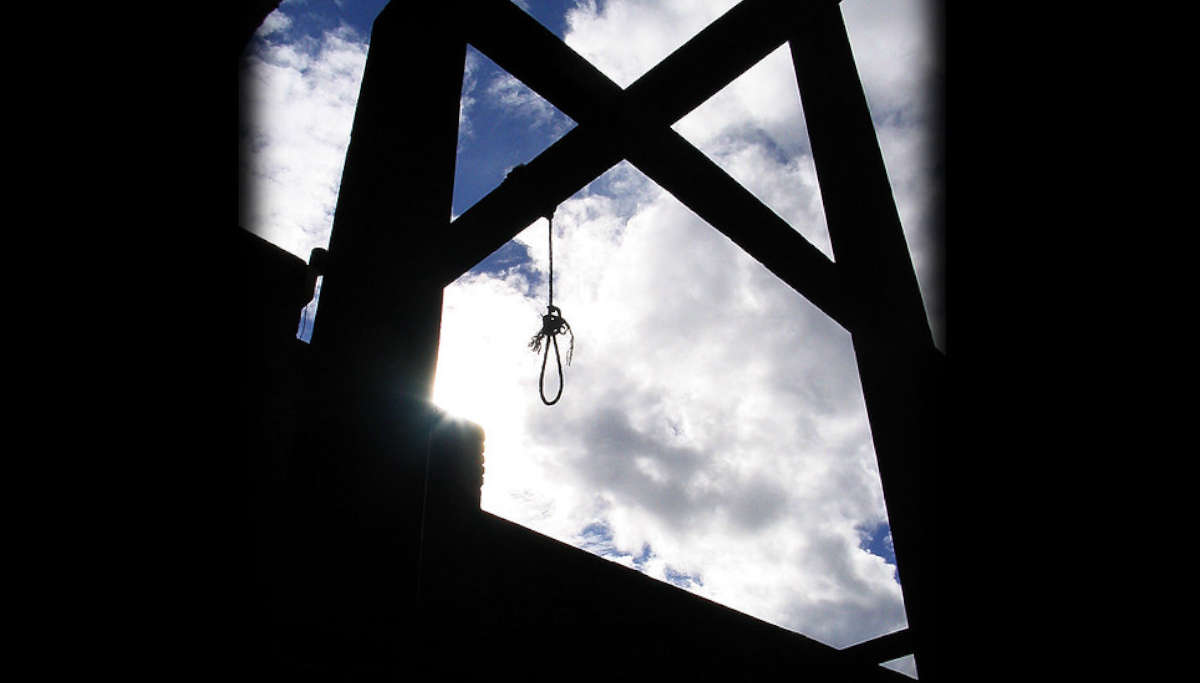 India, the country which is known for speaking non-violence once (not now), has successfully executed four rape convicts to death on March 20, 2020. The whole country seems to cheer about the execution because the crime the criminals have done is not a justifiable one for less than capital punishment.
There are also people in the same country who think, will the death penalty stop all such crimes in the future?. Even the former Supreme court judge Kurian Joseph also thinks the same way. But, what an executioner thinks of executing or killing a person as a duty?
Yes, of course, people kill each other for many reasons, but nothing will match the situation of an executioner who doesn't want to kill a person by heart but wants to kill a person on behalf of orders/governmental orders. It's a job, just a job. Execute, Go home, and Be Normal. But it'll carry heavy for any normal people. Somehow, some executioners feel nothing of hanging a person to death. They say it's a duty to be done.
Even Jallad(Executioner) Pawan Kumar, the person who executed Nirbhaya rape convicts today once said, when the execution of Surinder Koli got postponed, he was just sorry about a man like Surinder was living after committing an unjustifiable crime.
Pawan Jallad is a third-generation executioner of his family that has vast experience in executing capital punishment. He assisted his granddad, who has done more than 60+ executions. He also assisted his father, who has done around 12 executions. Now he took the mantle of being an executioner by generation. But, his son, who is now 27, hasn't shown a greater interest to be an executioner.
There are only four executions carried out in India in the past decade. One is Ajmal Kasab's in 2012; the second is Afzal Guru's in 2013; the third is Yakub Memon's in 2015, and the fourth is Nirbhaya rape convicts. India is still maintaining the identity of the Jallad, who hanged Ajmal, Afzal, and Yakub because there is a real story of a retired remorseful Indian Jallad who kept running with his family every month because of life threats. The Indian government is paying the registered hangmen Rs.3000 every month as a stipend. However, hangmen will get paid higher after ever successful execution.
Pawan, who is a part-time cloth vendor, was in headlines a few years ago after complaining about the irregularity in receiving his stipends. But, apart from the irregularities, Pawan thinks he is doing a favor to the society by killing the wrongdoers, though capital punishment is uncommon and rarest of rarest in the Indian judicial system. In a recent interview with a news outlet in India, Pawan Jallad said that he was prepared to get the job done. He also said, those who were involved in this brutal incident must be hanged, which will send out a strong message in the society. He also said executing those who are involving in heinous crimes brings him relief. He also added, his execution of Nirbhaya criminals will bring a sense of relief to him, along with Nirbhaya's parents and everybody else.
In contrast to Pawan Jallad's view on capital punishment, there presents a story of a chief executioner in the United States. Jerry Givens, who was once a professional chief executioner for the state of Virginia, has become the prominent supporter of the abolition of capital punishment. He has been an executioner for nearly 17 years from 1982 to 1999. And he has done 62 executions in his lifetime service as an executioner but, he said in an interview with the Guardian, he didn't like his job.
"It's not something that I enjoyed. I never enjoyed none of it," Givens said. He said he had an experience with an unfair trial in his own life that ended him to spend 57 months in a federal institution. He also mentions that when he experiences an unfair trial, many of the persons who were executed by him might have been through a potentially unfair trial.
Answering the questions about his change of decision about capital punishment, Givens said he wanted the government to spend on education and leading the people in a proper system that could lead them far away from death sentence instead of spending on death by lethal injection and electrocution. He said he wants to get into fights to stop violence one day, and another day he wants to prepare to take a life, and that's not easy.
Maybe there is an undeniable point in the view of both Pawan Jallad and retired executioner Jerry Givens. As another view on Capital Punishment, ex-judge Joseph Kurian says life for a life is not justice. He also said the absence of freedom is the worst punishment a person can get. A person's crime would be forgotten when he gets executed, but if he gets a life sentence, it will become his fate for his whole life. But, while talking about life sentences, what about the release on behalf of good behavior? Isn't that look like a loophole?