Nithyananda: From Sex Scandals to Kailaasa
Vignesh Subbaian (Author)
Published Date :

Dec 04, 2019 17:20 IST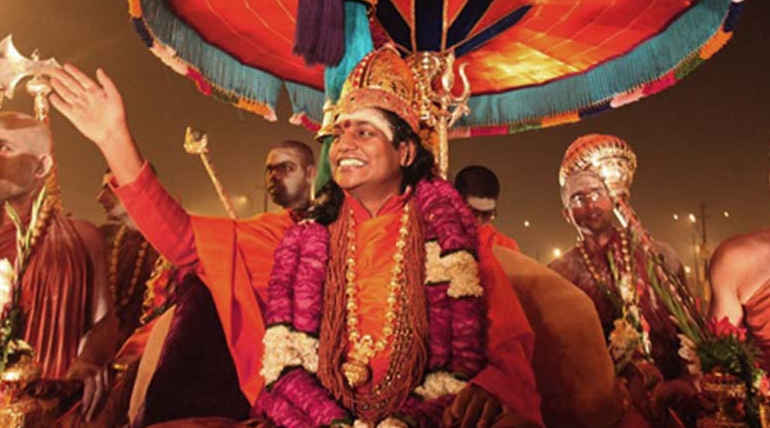 Naughty Nithi not only raped women; there are unnatural sexual assault cases against him: Nityananda is the hot potato across India now. So far, he used to be a part-time entertainer in social media but now is taken it full time. Also, this time would be perfect to look at his most vicious lawsuits.
Some past records and interviews state that his sexual practices did not stop with women alone, but there are also cases against him for raping men like Vinay Bharadwaj. He filed a lawsuit against Nithi. But, that too gone muddled, and only now one by one, everything is surfacing to put an end to naughty Nithi's decade long atrocities.
Nithyananda was a self-styled godman followed and worshipped by thousands and thousands of disciples in India and abroad. For washing his legs, people paid lakhs of rupees to him. Colleges and schools were conducting discourses and classes by him.
He wrote in magazines about his life history from a common A.Rajasekharan in Tiruvannamalai to godman Nityananda Paramahamsa. All of it was only until this self-styled godman's tape that used to play in the nook and corner of India.
Who is Nithyananda, and how he slipped off to an island in Ecuador
But Nithyanandha never bothered about it and continued his refusals to it in various forms. From then on there are much rape, kidnap, money laundering, property abduction cases against him in many parts of India, slipped out to media, including
Aarti Rao, a young disciple, complained to the Bidadi police station in Ramanagara in Karnataka in 2010 that Nityananda had raped her for more than five years. The case was transferred to the Central Investigation Department of Karnataka.
Vinay Bharadwaj, another male disciple of Nithi, also filed a complaint against him for compelling him to have sex.
Police arrested Nithi and were in prison for 55 days and came out on bail laughing at the face of law
The two cases were prolonged for the next two years, with reasons saying he is impotent. The court orders him to undergo the test for impotence. Science proved that he was not ineffective and fully capable of sexual relationships.
In March 2018 he took a U-turn and said he had only consensual sex with Aarthi Rao
The charge sheet was only framed in the case after eight years in June 2018, only after the instructions from the Supreme Court. He now faces trial under Sections 376 (rape), 377 (unnatural sex), 420 (cheating), 114 (criminal abetment), 201 (disappearance of evidence, giving false information), 120B (criminal conspiracy), and other charges under the IPC.
Recently a kidnap case filed by his previous administrative employee and disciple Janardhana Sharma. Two of his young girls are being said to be kidnapped by Nithi and taken along with him to Ecuador
Now he is alleged to form own Hindu country called Kailasa and is in the process of selecting ministers for his government there
Apart from the above cases, he is facing others like the Ranjitha case, Madurai Adheenam case, land grabbing charges, and many more. His former Canadian disciple Sarah Landry is now releasing many proofs of him also using her in the wrong way.
But nothing of this has stopped Nithi from reaching people through social media and say that "he is magnificent".