Who is Nithyananda, and how he slipped off to an island in Ecuador
Sivaranjani Soundararaj (Author)
Published Date :

Dec 04, 2019 15:43 IST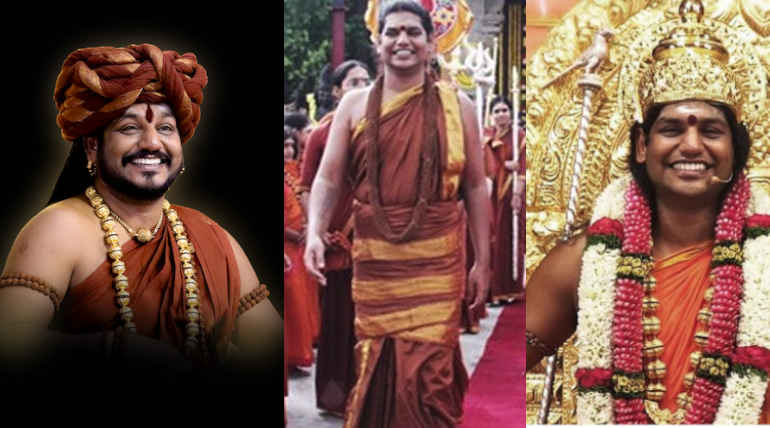 Controversies and Nithyananda are inseparable right from the explicit tape of 2012 with an actress case to the recent Gujarat girls kidnapping complaint by the girls' father Janardhana Sharma. But the self Godman Nithyananda is not in a tendency to settle from the cyclic news.
Rajashekaran aka Nithyananda from Thiruvannamalai district of Tamilnadu runs temples, Gurukulams, ashrams under the sign of Nithyananda Dhyanapeetam in Bidadi region of Karnataka state. The ashram has many branches both in India and abroad. The police are seeking Nithyananda on the basis of complaints of child trafficking and sexual abuse.
Nithyananda Establishes a new nation in Ecuador
Soon after the search of this self-styled godman surfaced the news, the police department of Gujrat stated that Nithyandha fled abroad. Then this question araised that how could an accused escaped without being sighted. And that went unanswered by the police. Still, there is a belief that he could have escaped abording some vessel, from Gujrat.
Now talks are running with the Interpol to lift a blue corner notice on the godman. The blue corner notice in the Interpol talk is to locate or obtain information on a person of interest.
Right after ten days of his escape news, Nithyananda, who is embroiled in various controversies every day, has shocked the entire nation by the claim that he is going to form an individual nation under the name 'Kailaasa.' Ecuador is an island in South America, where the controversy king is planing a new country. Sources also state that Nithyananda is embarked on a serious effort to make it a borderless nation to practice Hinduism.
The sensation quarrel creator and a Hinduism believer Nithi goes viral by owning a brand-new island Ecuador announcement along with a website Kailasaa.org stating that Kailaasa is a nation without borders created by dispossessed Hindus from around the world who lost the right to practice Hinduism authentically in their own countries.
Despite its a laugh riot by self-styled Swami Nithyananda, Kailasa government handles responsibilities under several departments such as International Relations of Government, Digital Engagement, Social Media Office, Home Affairs, Security, Trade and Education.
Nithyananda, who bought a small island near the South American country of Ecuador, has reportedly sought the United Nations, seeking special status with the help of a law firm in America. Nithi plans to create his island in Ecuador, like Vatican City.
Nithyananda also mentioned the country's passport (Gold & Red Coloured), language, and a cabinet. Nityananda will be the Prime Minister of Ecuador Kailaasa, parallel to the Prime Minister of the country says himself in a video. Nithi also declared that international conspiracy is working against him.