Tentative Tamil Nadu Medical Counselling Schedule for MBBS and BDS Courses
Vijayan Sankar (Author)
Published Date :

Jul 07, 2019 11:34 IST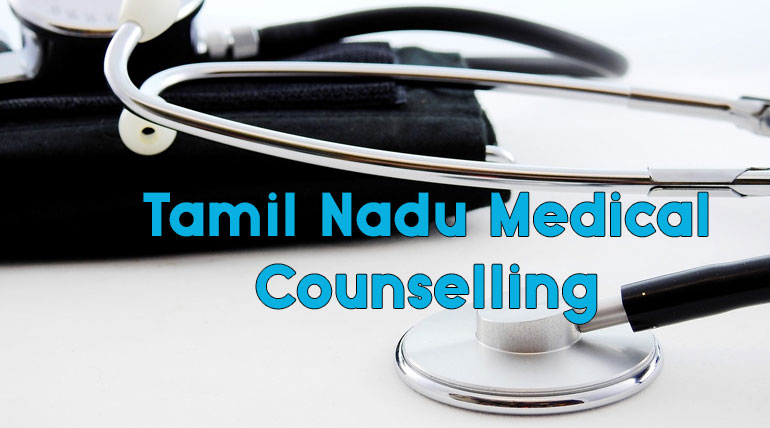 Tamil Nadu Medical Counselling for MBBS and BDS - All details you want to know about counselling from Monday, July 8th, 2019.
NEET, the dream of thousands of students all over India and the results announced on 4.72019. The successful candidates are awaiting the counselling with their hearts filled with joy and pride.
They are eager to know which college they are going to study for the next five years. Also, it is going to lead them to an excellent dream medical career for the rest of their life. Many of them could be the next Cherian, Muthulakshmi Ammal and other greats of India.
All the best to them and continue reading for all the details to know about the NEET Counseling 2019, starting from Monday, July 8th, 2019.
Where is the venue for Tamil Nadu medical counselling in 2019, and how to reach it?
The venue for the 2019 medical counselling is the Government Super Specialty Hospital at Omandurar Government Estate in Chennai 600 002. It is in the arterial Mount Road in Chennai. From Central Railway Station it is only 2 kilometres.
Several buses are plying from Central station to the Omandurar Estate. Students have the take the subway out of the railway station to cross the road and take to bus or auto to the counselling centre.
From Koyambedu Central bus stand the Omandhurar estate is nearly 10 kilometres. Many buses are plying to Mount road from Koyambedu bus stand. It will take half an hour to one hour to reach from Koyambedu to counselling centre depending on the traffic.
Tentative Date schedule as per NEET Marks for Special Quota and All Categories:
Bases on the NEET marks, the Tamil Nadu Medical counselling starts on 8.7.2019 at 9 A.M. The first day is appropriately dedicated to the special categories including:
1st Category Orthopedically Physically Disabled Quota:
It is for orthopedically physically disabled candidates. To know about the persons who are eligible for physically disabled candidates visit the official website.
2nd Category Children of Ex-Servicemen Quota:
Students who are the children of the ex-servicemen within the merit list numbers of 1 to 30. For more details refer the site for the list of children of ex-serviceman candidates.
3rd Category Sports Persons Quota:
Students who are excellent sportspersons rank listed within the serial number 1 to 40 are eligible.
From Tuesday, July 9th, 2019 the second day of counselling for the GR or general ranks land CR or the community ranks start at 9 A.M.
Tamil Nadu Medical counselling 2019– All details you want to know about document verification