TNEA Counselling for Tamil Nadu Engineering Admissions Complete Details
Vijayan Sankar (Author)
Published Date :

Jul 03, 2019 11:06 IST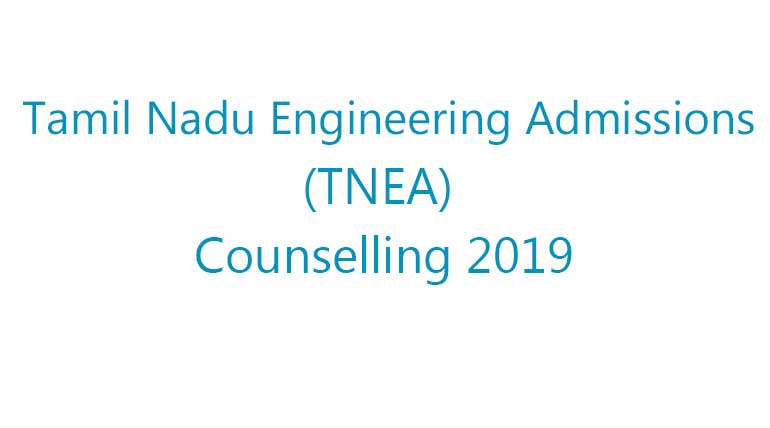 TNEA counselling for Tamil Nadu engineering starts today: The fate of 1.03 lakh Tamil Nadu state students' applied online counselling is to be decided from today i.e., on 3.7.19. It will continue as four rounds till 28.7.19. TNEA is conducting this first online counselling supervised by Anna University, which was doing it for the past 22 years.
The top 10 Government engineering colleges, which include Anna University, PSG, among others, will be the first choice of the students. And also the top courses like CS or ECE, among others will be preferred ones by the students. After students getting these courses in the top 25 colleges, they have got excellent chances of being selected in the campus interview of multinational companies.
Is the engineering craze now reduced in Tamil Nadu?
Out of the 2.45 lakhs seats in counselling which increased with many colleges offering many of their management quota seats to counselling. But only 1.33 applied online for counselling, and only 1.03 verified their certificates. It amplifies the fact that 30,000 students were not interested in attending the counselling even after applying.
Now nearly 1.42 lakh seats of the counselling are left out high and dry. It is because of the joblessness in the country for engineers and also because of the increased in the total cost of the four-year course. Tamil Nadu once the hub of higher studies is slowly getting eroded by NEET and joblessness. Refer our article RANK LIST
The counselling schedule and details:
Starting from 3.7.19 the TNEA counselling will continue till 28.7.19 in four rounds. The Higher Education Minister K.Anbalagan already released the rank list. The first round is for students who have ranked from 1-9872 and will be till 10.7.19. The second round if for students with rank 9873 to 30,926 and the duration is from 8.7.19 to 12.7.19.
The third round is for students with rank 30927 to 64093 and will be from 13th to 17 July 2019. The last and final round is for ranks 64094 to 101692 and will be from 18th to 22 July. Students can participate by paying 5000 as counselling fee of which 80 % will be refunded if not selected. The results of the four rounds are on 13th, 18th, 23rd and 28th of July respectively. The provisional allotments will start on 1 August.
All the best to students for their counselling and a marvellous career and for further details, visit us back for further updates.