Todays Gold Rate in Coimbatore, Gold Price Raised Again
Vijayan Sankar (Author)
Published Date :

Aug 03, 2019 12:56 IST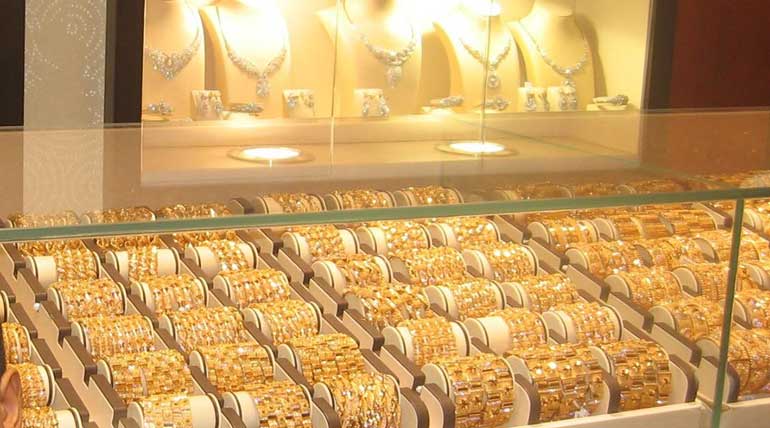 Mad Gold rush continues to reach new highs today also.
Yesterday morning the 22 carat gold per sovereign was Rs.26,528 as Per Coimbatore Gold, now it is 26536 (8Gram Gold), a jump of Rs.3,317. Today being an auspicious day of Aadi Perukku, people have to buy the yellow metal costlier. This mad rush in gold could affect not only poor people but the economy of India.
Why this sudden mad rush to buy gold in India?
Gold is considered as the sign of wealth and a glittering ornament for the women of India. Not in any other country in the world, there is such a demand for ornamental gold as in India. It is one of the major reasons that India consumes more gold than anywhere else. Also, this Aadi month which is famous for discounts and with Aadi Perukku the gold rush continues unabated today also.
The other reasons for this mad rush of gold:
Yesterday President Trump announced the imposition of 10% tariff on 300 billion worth of Chinese imports starting from September 1st
Due to Trump's announcement, the trade tensions renewed between the countries sending bond yields lower to make investments in gold a Safehaven
Also, this move by Trump has increased the chances for the US Federal Reserve Bank to decrease the interest rates
After the Trump announcement, the gold increased by 2.5 % in the global markets and the gold MCX future September contract were trading 0.5% high at 41,179
India has surpassed China for the first time since 2013 to be the largest consumer of gold in the world
India's gold consumption for June increased by 13%
Already gold has risen 10 % in India from the start of this year
The 2019 budget has hiked the import duty on gold to 12.5% which is the main reason for the surging gold prices
Gold prices may further soar in the coming months to surpass the all-time highs. For today the gold price may depend on the release of the US non-farm payrolls later in the day.