Triple Talaq Bill Passed in Rajya Sabha Today is a Boon or Bane to Muslim Women
Vijayan Sankar (Author)
Published Date :

Jul 30, 2019 20:24 IST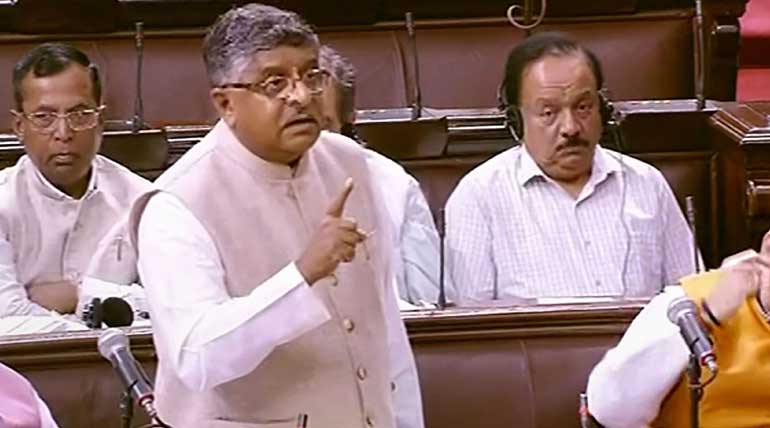 Triple Talak bill passing in Rajya Sabha today is a boon or bane to Muslim women: Triple Talak is criminal offence soon as the Rajya Sabha passes the contentious bill today with the vote count 84 against and 99 favouring it. Sampathya Uikey, a BJP MP termed it as a Rakshabandan gift to the Muslim sisters of India. Also, today a rape accused BJP MLA of UP was booked for trying to kill the 19-year-old victim girl.
What happened in Rajya Sabha today to pass the Triple Talaq bill?
The BJP without majority had to wait for a long time to pass the bill in Rajya Sabha. But even with only 102 MPs in the Rajya Sabha how did it pass the bill today is many peoples' question. It is because it needs a minimum of 121 votes to pass the bill in the house of 245 MPs of which parties members elect 233 and 13 nominated MPS.
AIADMK & JD(U) walk out to pass the Triple Talaq bill:
The ten MPs of the AIADMK and six MPs of the Janata Dal-United or JD(U) walked out of the house to favour the passing of the Triple Talaq bill. The BJD, YSRP Congress and the TRS voted in favour of the Government. TRS is in alliance with AIMM in Telangana and surprisingly voted in favour of the bill. AIADMK being the puppet of the BJP paved way by walking out of the house to be safe from not voting in favour but helping the BJP to pass the bill. The motion to send the bill to the select committee by the opposition was defeated by 99 against it and only 84 in favour of it.
Why does the opposition want the bill to be sent to the select committee?
Though the Supreme Court has made the instant triple talaq unconstitutional in 2017, this bill is redundant of the same order. But additionally, it has added a jail sentence of up to three years for the husbands who pronounce triple talaq. It will put undue stress on Muslim women as they cannot claim any maintenance alimony from their husbands as they are in jail. Also, the family feud which could be solved later gets permanently disconnected with the husband in prison. All this and more will make the wife and her children without any financial support. Also, it will make the husband a criminal before the law and spoil his livelihood.
Is the passing of Triple Talak a Raksha Bandhan gift to the Muslim girls or a bane to them? Only time can answer this question now.
RTI Amendment bill & Triple Talaq to curtail the rights of the Indian citizens