AIADMK to give a tough fight to DMK in the two re-elections on October 21st
Vijayan Sankar (Author)
Published Date :

Sep 27, 2019 13:44 IST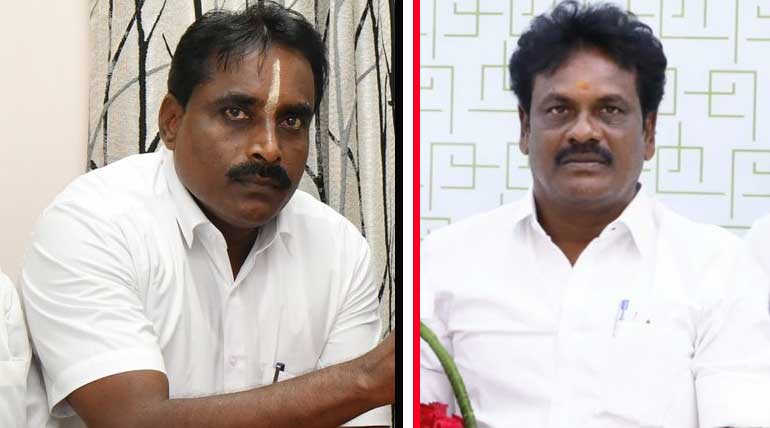 AIADMK to give a tough fight to DMK in the two re-elections on October 21st
AIADMK announced M R Muthamizhselvan and V. Narayanan as its candidates for the by-elections in Nanguneri and Vikravandi on October 21st. As soon as the election commissioner of India announced the date the two by-elections, both the major parties of Tamil Nadu DMK and AIADMK announced their candidates.
AIADMK plans to capture both the seats from DMK and Congress to increase their strength in the Tamil Nadu assembly. DMK wants to get a morale booster from these two seats to win the local body elections and assembly elections due shortly. AIADMK will give a tough fight to DMK in the coming two by-elections on October 21st. Will AIADMK compete with Nanguneri and Vikravandi re-election campaign: DMK in full throttle
AMMK out of the fray in these elections will help AIADMK
TTV Dinakaran recently announced that his party AMMK would not contest in the by-elections to the two assembly seats. The reason he said, is due to the election commission not announcing them their official party symbol. It will be a significant help for the AIADMK not to split their votes in the two assembly seats.
Also, the Kamal's Makkal Needhi Mayyam is not contesting this election. Hence the election will be a straight fight between the AIADMK and DMK in Vikravandi and with its ally in Nanguneri.
AIADMK is rejuvenated from getting nearly 5 lakh votes in Vellore MP election
Though AIADMK narrowly lost in the recently concluded MP election for Vellore, their party workers and leaders are rejuvenated from the nearly 5 lakh votes it got there. Comparing to the MP elections some months back on April 18th, their vote bank has considerably increased.
Though the opposition party DMK may cite various reasons for it, still it is sure an increase in percentage without a doubt. It could prove as a morale booster for the AIADMK in these two by-elections.
The new pro-active measures taken by the Chief Minister for Tamil Nadu both here and abroad may have helped them to get a good share of Tamil people votes. But everyone has to wait till October 24th to know who won the two by-elections in Vikravandi and Nanguneri.