Chandra Babu Naidu Meets with Mamata Behind Closed Doors
Prakash Jayaram (Author)
Published Date :

May 20, 2019 14:39 IST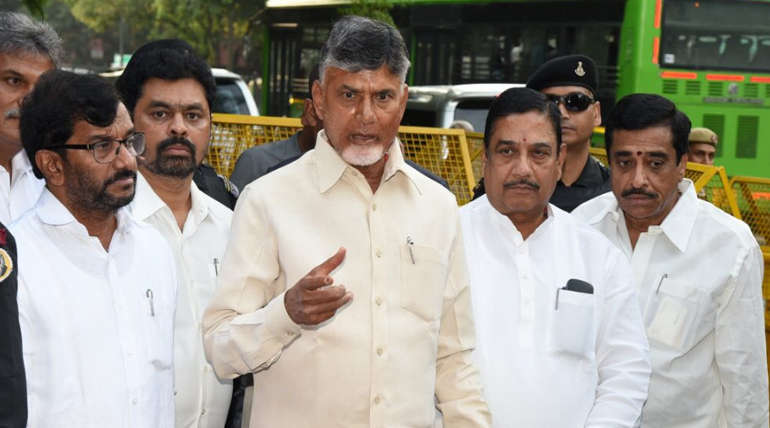 Chandra Babu Naidu meets with Mamata behind closed doors
Chandra Babu Naidu met with Mamata Banerjee in West Bengal today to discuss the grand alliance against BJP. It was a closed-door meeting held in the Secretariat.
Chandra Babu Naidu
is yet another local leader trying to unite the opposition against the BJP this election. He has been doing many rounds of discussion with the opposition leaders such as Mayavati of the Bagujan Samaj party, Samajvadi party chief Akilesh Yadav, Sharath Pawar of the Congress party and now with Mamata Banerjee of the Trinamul Congress Party.
Grand Alliance
Mamta is another opposition leader who is at the forefront of uniting the opposition. She is also not ready to back down which can be concluded from her recent response to Amit Shah on his accusations against her on the riots during the BJP rally in Kolkata. Chandra Babu Naidu too has a strong position with the recent exit polls predicting that all the seats in Andhra Pradesh will be for the local parties including YSR Congress and Telugu Desam party.
Winning strategy
With the exit polls predicting BJP and allied parties will have 300+ seat win, many still think it will be a tie on counting day. Thus all the major parties race to form strategies on how to form the government in the event of no one getting a majority. Chandra Babu Naidu too urges Sonia Gandhi in his meeting to have a solid, ready to execute a plan in the situation of BJP not achieving majority even with all its allied parties combined. Sonia Gandhi seems to have taken the advice as she has called for a meeting of all the opposition parties to discuss on May 24.