ads
Congress Nyay gives Structure to Remonetisation
Anusha Sathish (Author)
Published Date :

May 07, 2019 10:44 IST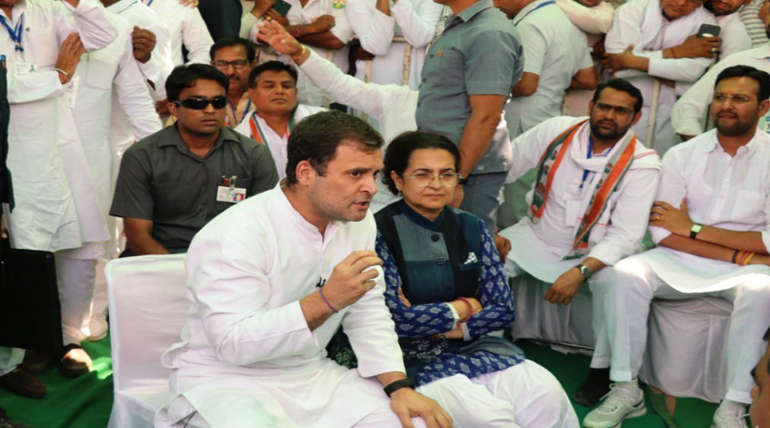 Congress Nyay gives Structure to Remonetisation: Rahul Gandhi promised that if UPA comes to power, Nyay will surface and gives structure to remonetization. Our Prime Minister's demonetization has burnt the common man's pocket a lot but this will definitely not do so. We have strategies and structures devised for the same and certainly, the middle-class group will not get affected. We could prove that there are a lot of inefficiencies in the government schemes and certainly the money could be sourced out of reforming the same. Better monetization of government assets will fund the Nyay scheme. He also added that some of the money for this will also come from crony capitalists like Anil Ambani.
Keeping up promises without causing damage to the economy is what we plan to pursue when we get the throne. Our Prime Minister has promised Rs 15 lakh in everyone's bank account out of black money seized but the same in just in words and no signs of implementation. On the pretext of fulfilling the same, he demands another term. UPA will never make unrealistic promises and if it does any promise it sticks on to it. This scheme is supported by the world's top economists and it will certainly break the fetters of poverty and make the economy do well.
Demonetization overnight has put everyone in a state of distress and took away a lot of lives too. Later realization is that this was just a target to put the common man under stress. The corporate sector has been untouched and no signs of any recovery. A lot of loots and safe exits recorded. The materialistic outcome of demonetization is still under wraps. But if Congress comes to power it remonetizes the economy without using the taxes of common people. This sounds exhilarating but practical implication is a big question!!
Congress Nyay gives Structure to Remonetisation