ads
Did Congress President Rahul Gandhi Fail as a Leader?
Vijayan Sankar (Author)
Published Date :

May 24, 2019 10:37 IST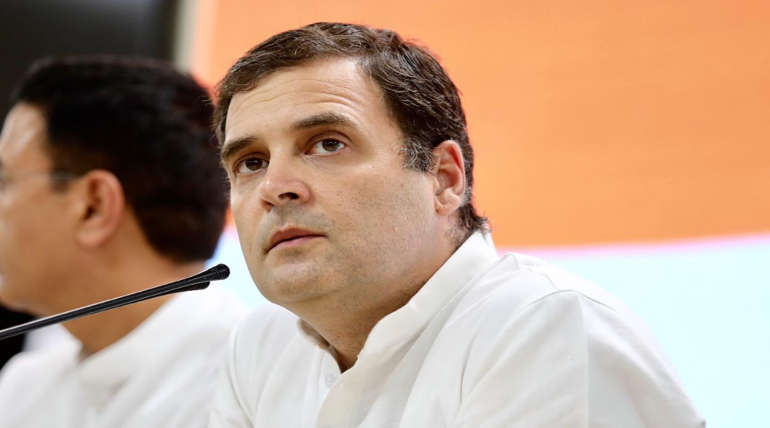 Did Rahul Gandhi fail as the Congress President? Yesterday during a press meet in the evening Ragul Gandhi conceded defeat in Amethi and congratulated Modi and NDA for their victory. When asked about his resigning from the post as President of the Congress he refused to answer. He said that it is to be discussed only by the Congress Working Committee. Conceding his defeat in the Congress bastion Amethi for four decades and asking Smriti Irani to take care of the constituency was a kind gesture by Rahul Gandhi.
Why did Congress fail so severely in 2019 elections? The growing popularity of Rahul Gandhi after the Gujarat elections made many believe he could take on the mighty Modi. But winning only 52 seats, only eight seats more than their tally of 44 in 2014, raises many questions. Even the states it won considerably in the run-up to the 2019 elections drew a blank. Gujarat, Karnataka, MP, Rajasthan and Chattisgarh all were painted saffron in this election. Out of these five states which saw Congress rules 3 states. But why did Congress was not able to capitalize on the previous victory?
Money and publicity played spoilsport for Congress: BJP had both the money power, political power, and the maximum publicity compared to Congress. Even before the election results announced, Rahul Gandhi said in terms of all these it is in the ratio of 20: 1 for the BJP and Congress. It could be the main reason. But with the same ratio, they fought and won in nearly five states only a few months back. But now they have fared so poorly in the general elections. Maybe the Modi's poll strategy reached people with the publicity that drowned Congress again. The results are a big blow to Congress and Rahul Gandhi. But he has said it is the fight of ideologies than political. So it is the next five years rule of Modi that is going to prove it right or wrong.
Did Congress President Rahul Gandhi Fail as a Leader?