ads
May 21st Opposition Meeting Cancelled Due to This Reason
Vijayan Sankar (Author)
Published Date :

May 14, 2019 12:19 IST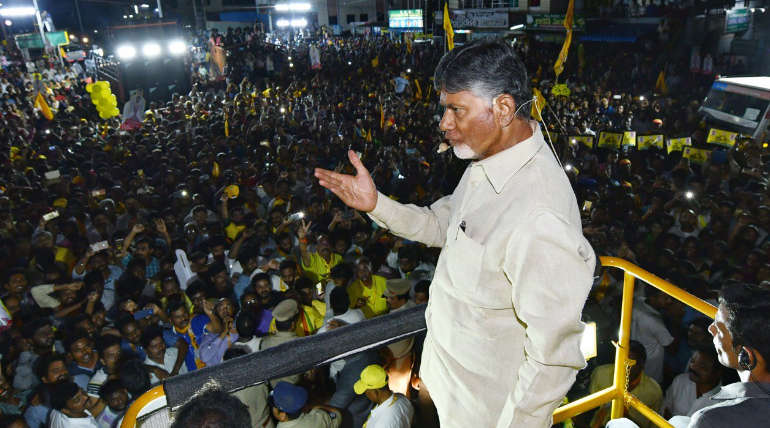 May 21st opposition meeting cancelled
After the 7th and last phase of election getting over on May 19th, Chandrababu Naidu was in the process of arranging a meeting of the opposition on 21st. It was considered crucial to show the unity and strength of the opposition. It was also scheduled to meet the President on various issues. But now it seems that it has been decided to cancel the meeting. The reason said is to concentrate on the process of vote counting on May 23rd.
Is vote counting training the real reason for cancelling the opposition meet?
Vote counting training for monitoring the counting of votes to ensure there are no malpractices during it. It is crucial for parties to be vigilant during the counting of votes to secure their party's win. Even though it is going to be fully automatic unlike paper ballots, it still needs to be monitored by the party's booth agents. But it is not the sole reason for the cancellation of the opposition meeting.
Then why was opposition meeting cancelled?
Mamata and Mayawati
, both with prime ministerial aspirations, does not want any opposition meeting before the results. They think it will be useless to discuss without the number of MPs won by them. They feel that only with considerable MPs they could muster their power during the opposition talks. Without which meeting of the opposition will not yield any result for them.
Will the opposition meet after results?
Most parties think that no single party is going to get a majority. Even during the anti-Congress changed Modi wave of 2014 could get them only 30 % of the electoral mandate and just above the single majority mark. Hence now after 5 years, it is clear they or any other party to get a single majority. Therefore it is apparent there will be a meeting of the opposition to decide on the future course of action as per the results announced on May 23rd.
May 21st Opposition Meeting Cancelled Due to This Reason