ads
Mayawati So Vociferous Against Narendra Modi
Vijayan Sankar (Author)
Published Date :

May 14, 2019 15:49 IST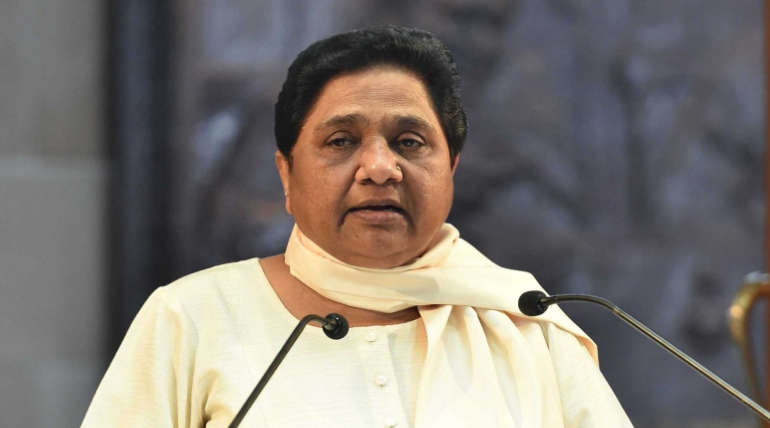 Mayawati Says Even RSS has deserted the losing Modi
Mayawati was not so vociferous against Modi till yesterday. She was more targeting Congress and Yogi Aditynath during her election campaigns. Yesterday, Modi asked her to stop shelling crocodile tears over the rape of a Dalit woman in Alwar, Rajasthan and withdraw support to Congress. It irked
Mayawati
and a war of words started between the two.
Dalit rape in Rajasthan
A few days back a Dalit woman was raped by a gang of people in Alwar, Rajasthan. The police refused to register a complaint and only after the video of the rape incident went viral, they registered a complaint. Against this Mayawati who is supporting the Rajasthan, the Congress government was critical. Until Mayawati spoke about the incident, Modi did not say anything about it. But once she talked about it he criticized her which made her angry. She countered him of not resigning of so many such incidents in the past 5 years. Not even did he open his mouth about such events was her charge.
Modi's wife was dragged in the political fight between Mayawati and Modi
Mayawati even said that Modi had left his wife for power. And that wives of BJP party persons are afraid that their husbands also would leave them. It made BJP angry, and Arun Jaitley commented that Mayawati is unfit for public life.
RSS and 2019 elections
In 2014 it was apparent that RSS workers were in full swing in the campaign to make Modi the prime minister. But in these elections, it is not happening. It was brought to the notice of the nation yesterday by Mayawati when she said that even RSS had deserted the losing Modi. She also criticized his dual characters of chaiwala, servant, chowkidar and more. She also was against the road shows and temple visits of
Yogi Adiyanath
.
This new aggression of Mayawati is seen by many as a welcome sign for post-election equations. But the unpredictable Mayawati may turn the tables once again which can be seen only after 23rd May.
Mayawati So Vociferous Against Narendra Modi