Nadigar Sangam Election 2019: High Court to Hear the Case on Election Ban on June 19.
Thangaraja Palaniappan (Author)
Published Date :

Jun 13, 2019 16:03 IST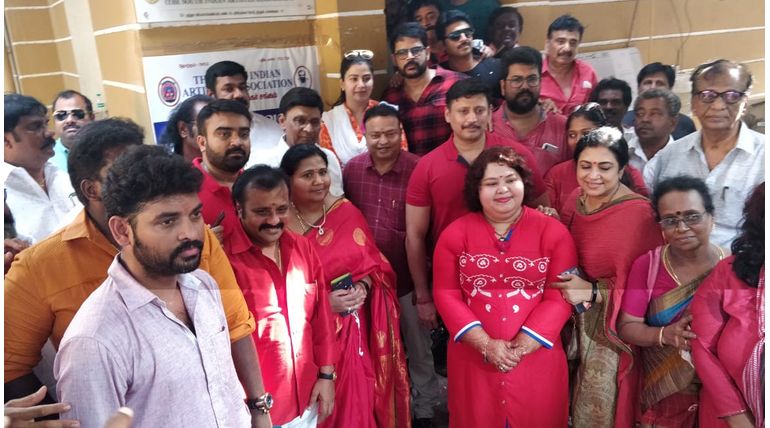 The South Indian Association of Sports has announced the election on June 23. Actor Ezhumazhai filed a petition demanding a ban on the election, in the Madras High Court, which the court has decided to investigate and hear on June 19. The petition states that it is illegal that the former executive committee member and retired Judge E. Pathmananapani appointed as an Election Officer.
Since many members are questioning about the union activities, they have been asked to form a formal electoral list and maintain a committee to conduct the Nadigar Sangam Elections in a fair manner. The report filed by the lawyer of the actors' association regarding the Nadigar Sangam Election 2019 Ban came up before Justice R. Subramanian, and it stated that the voter list shows 3,171 members in the association were eligible to vote.
The lawyer added that 53 people who were not paying the membership fees regularly to the union had been removed and they had filed a case against the dismissal and also said that the election announcement was released following legal procedures. Following that, the judge ordered the actors' association lawyer to submit the names of the 52 deceased association members name list to the hearing which is scheduled on 19th of June.
Nadigar Sangam Election 2019 Battlefield:
Vishal who has got a wide opposition unlike the past time is doubting his victory this time and is working to a maximum extent to ensure regaining the throne once again. The Nadigar Sangam building which is on hold to be built has been promised to be completed in the coming year by the Pandavar team. The newly formed
Sankardas team
are keen on making the difference in results this time with huge support from the industry.