ads
Pragya Thakur - Nathuram Godse is a Patriot
Vijayan Sankar (Author)
Published Date :

May 17, 2019 11:38 IST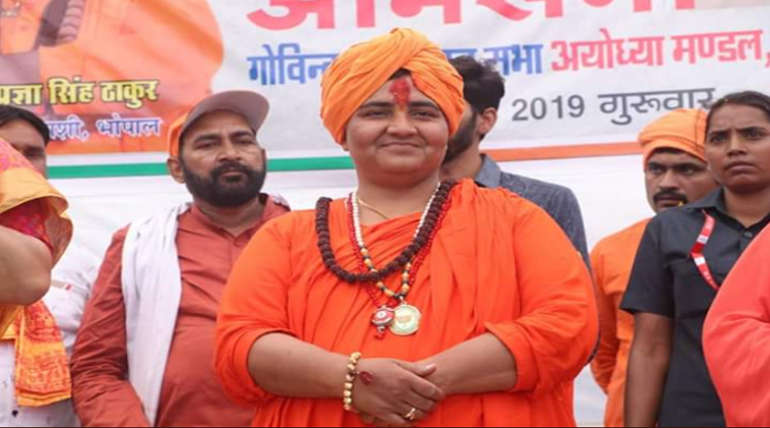 In a great insult to the great soul of our country and an icon of the world, Pragya Thakur has said his assassin is a patriot. It was Mahatma Gandhi who got the freedom by which terrorism accused as Pragya Thakur can speak like this. Still, an accused in the Malegaon blast case which killed 8 people and injured nearly 100 people is saying these kinds of words. Today the Bhopal BJP candidate has said that Nathuram Godse, the convicted assassin of Mahatma Gandhi was a patriot and will remain so.
Modi defended candidature of Pragya Thakur
In a television interview, Prime Minister Modi endorsed the nomination of Pragya Thakur. He said it is a befitting reply to those of accusing Hindu extremism and thus humiliating Hindu culture and heritage. Now, what is he going to say or do about such an outrageous open statement of the terrorism accused candidate of insulting the Father of the Nation? He never forgets to show his love for Gandhi to the world by showering praises and visiting his memorial on all occasions.
If Nathuram Godse is patriot, who is Mahatma Gandhi?
As soon as she was selected as the Bhopal BJP MP candidate, she said that Hemant Karkare died because of her curse. Hemant Karkare is the pride of Indian police and people who sacrificed his life by saving hundreds during the Mumbai terror attacks. No action was taken against her even by the election commission for such an insult to the hero of the nation. If for her Godse is patriot, then who is Gandhi? BJP should answer this question, and the Prime Minister of India should answer it.
FIRs and Cases against Kamal for saying Godse is a Hindu terrorist
Kamal Hassan
is seeking the courts for not to be in jail for saying a historical fact. But the nation wants to see what the action is going to be taken against such statement of Thakur which brings down the image of India internationally.
Pragya Thakur - Nathuram Godse is a Patriot