ads
Prime Minister Modi Slams Rahul for Scolding Sam Pitroda
Vijayan Sankar (Author)
Published Date :

May 14, 2019 10:47 IST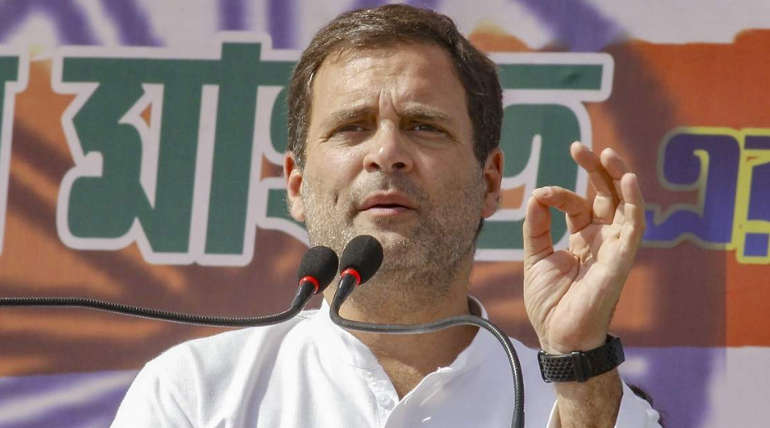 Prime Minister Modi Slams Rahul for Scolding Sam Pitroda
In his electoral speech, yesterday at Bathinda, Punjab,
Prime Minister Narendra Modi
has slammed Rahul Gandhi. It is because of his scolding of Sam Pitroda for his remarks about the 1984 Sikh riots. Modi has said that Rahul should feel ashamed rather than scolding Pitroda. Nobody can understand why Rahul who was not even ten years old at the time of 1984 Sikh riots should be ashamed of it.
Modi the chief orator
Prime Minister Modi never ceases to be a good orator even in the last leg of 2019 elections or his tenure. Nowadays he left nationalism and gone into the history of the Congress misdoings. No one can deny the crime of 1984 riots in Delhi where more than 3000 innocent Sikhs were killed. It was triggered by the assassination of Indira Gandhi by her Sikh bodyguards. Any life taken away is a crime, and it has to be punished. There is no doubt about it. Law is taking its course and many people have been punished for those heinous crimes at that time. Many persons escaped from being punished by using the loopholes of the law. But still, the question is "why should Rahul be ashamed of it".
Sam Pitroda condemned by Rahul Gandhi
The chief of Congress overseas and one of Rajiv Gandhi's close associate is
Sam Pitroda
. He is the father of the mobile revolution in India. But still, Rahul Gandhi dared to condemn him for his remarks on 1984 riots. Is there one instance on record of Prime Minister Modi condemning his party persons over the past five years over various issues? It could be the celebration of the killing of Gauri Lankesh or attack on Constitution, Dalits, rapes and many more. There is no such incident so far. But Rahul Gandhi has openly criticised his mentor for his remarks.
To lure the Sikh voters Prime Minister is making such baseless allegations. Anyone can be intelligent but thinking others to be a fool is not intelligence.
Prime Minister Modi Slams Rahul for Scolding Sam Pitroda