ads
Uttar Pradesh Election 2019 makes Prime Minister India
Vijayan Sankar (Author)
Published Date :

May 17, 2019 10:38 IST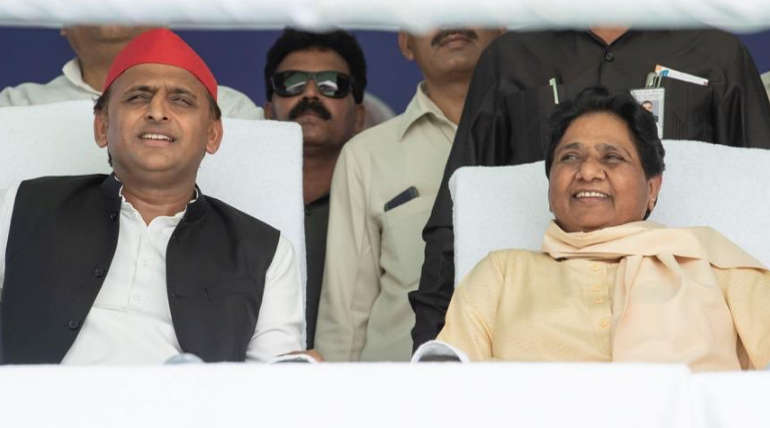 Prime Minister Making State of India
The biggest state of India is Uttar Pradesh. Uttar Pradesh Election 2019 sends 80 members of parliament which decide the Prime Minister of India. But what determines the politics and selects the MPS is caste in UP. Even in this twenty-first-century caste is the primary factor irrespective of all parties to win elections. The caste equations of UP determine the fate of India.
Caste equations of UP
But in this election which is without any major wave, it is caste which is going to be the deciding factor. The caste equation of Uttar Pradesh Election 2019 is 20-20-20-40. It is respectively upper castes, Dalits, Muslims, OBCs. The subcategories of this equation are as follows:
20% of upper caste consists of 10 % Brahmins, 8 % Thakurs and 2 % others
20 % Dalits comprised of 11 % Jatavs, 9 % non-Jatavs
20 % of Muslims consist of Shias and Sunnis
40 % of OBCs comprised of 10 % Yadav and 30 % non Yadavs
Castes backing of parties
BJP always has the support of the 10% Brahmins. In the last leg of the Parliament session, Modi brought in the EWS or the 10 % economic weaker section reservation only to satisfy the upper castes not only in UP but all over India. The other 10 % of upper caste and 6 % of non-Yadav OBCs like Mauryas, Kurmis, and Lodhs are still in favor of
BJP
. Yadavs are always behind the SP and the Dalits behind BSP.
Mahagathbandan
To defeat Modi, three major parties of UP formed the mahagathbandan for Uttar Pradesh Election 2019. They are a combination of SP-BSP-RLD. Even as per the 2014 estimates they have a combine caste votes of 42 %. The recent by-polls wins of this mahagathbandan display their strength of winning the BJP stronghold and decades held seats of Gorakpur and Phulpur. Congress will be the spoiler or helper for BJP: Congress which is contesting alone in UP, is going to decide the fate of UP results and also that of India.
Uttar Pradesh Election 2019 makes Prime Minister India