ads
Following Victory in Vikravandi and Nanguneri, Chief Minister Thrashes Opposition
Sivaranjani Soundararaj (Author)
Published Date :

Oct 25, 2019 14:37 IST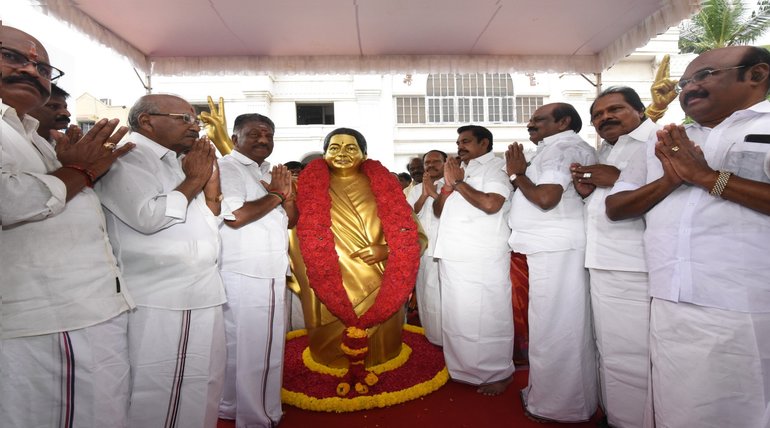 It is a triumph for truth, Dr.Edappadi Palaniswami overwhelms the opposition parties: Tamilnadu's Ruling party secures the victory in the recent Vikravandi and Nanguneri elections held on 21st October.
DMK's false promises were not taken: In the parliamentary general election, we presented the truth, and the opposition has unleashed lies. But, people had voted for them, Edappadi clears about the disappointment made by people in parliamentary elections. Even in the current by-election campaign, we have only spoken the truth. We only say what can be done. However, the DMK has unleashed lies this time, too, and failed to cheat people this time. This is a victory for the truth; CM overwhelms opposite parties.
ADMK's Historical Success: He assures the by-election result as only a preview of the upcoming elections. This is no ordinary victory: it is a historical achievement, Dr.Edappadi Palaniswami said proudly. We have accomplished all of the projects initiated by the honorable farmer Chief Minister, J.Jayalalitha, says Chief Minister Edappadi.
CM Edappadi Palaniswami Thanked Vikravandi and Naguneri Voters for Victory
DMDK Vijayakanth Thanks Voters and Allies: The DMDK in alliance with ADMK won the Nanguneri and Vikravandi elections. DMDK Vijayakanth tells that "Chief Minister has praised Premalatha and him for the excellent campaigning." Vijayakanth thanks wholeheartedly to all the voters and allies parties for the by-election victory.
Also, the Chief Minister requests the public to co-operate with the government in preventing Dengue flu. He asked for the Tamilnadu people to visit Government hospitals and take the precautions for Dengue without fail.
Following Victory in Vikravandi and Nanguneri, Chief Minister Thrashes Opposition