Countdown to Chandrayaan-2 successful landing between 1:30 - 2:30 AM
Vijayan Sankar (Author)
Published Date :

Sep 06, 2019 23:12 IST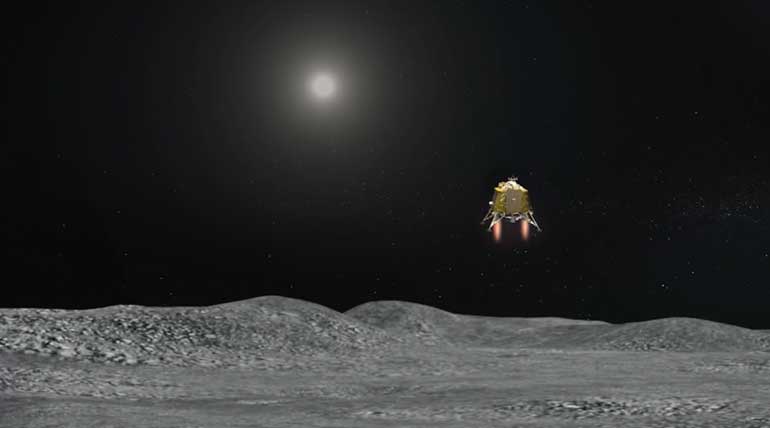 Countdown to Chandrayaan-2 successful landing between 1:30 – 2:30 AM: The countdown has started across India for the Chandrayaan-2 moon landing between 1:30 - 2:30 AM, tomorrow. More than a billion eyes will be watching the moon, searching where is Chandrayaan-2 now.
Watch Official Chandrayaan-2 LIVE Streaming and Unknown Status of Chandrayaan-2 Lost Contact
Prime Minister is on his way to ISTRAC, Bengaluru to view the historic landing of lander Vikram and the Pragyan roll out on the southern pole of the moon. The ISRO has tweeted a funny conversation between the orbiter and lander. Both congratulate each other on landing the untouched southern pole of the moon. Prime Minister also wished for its successful landing.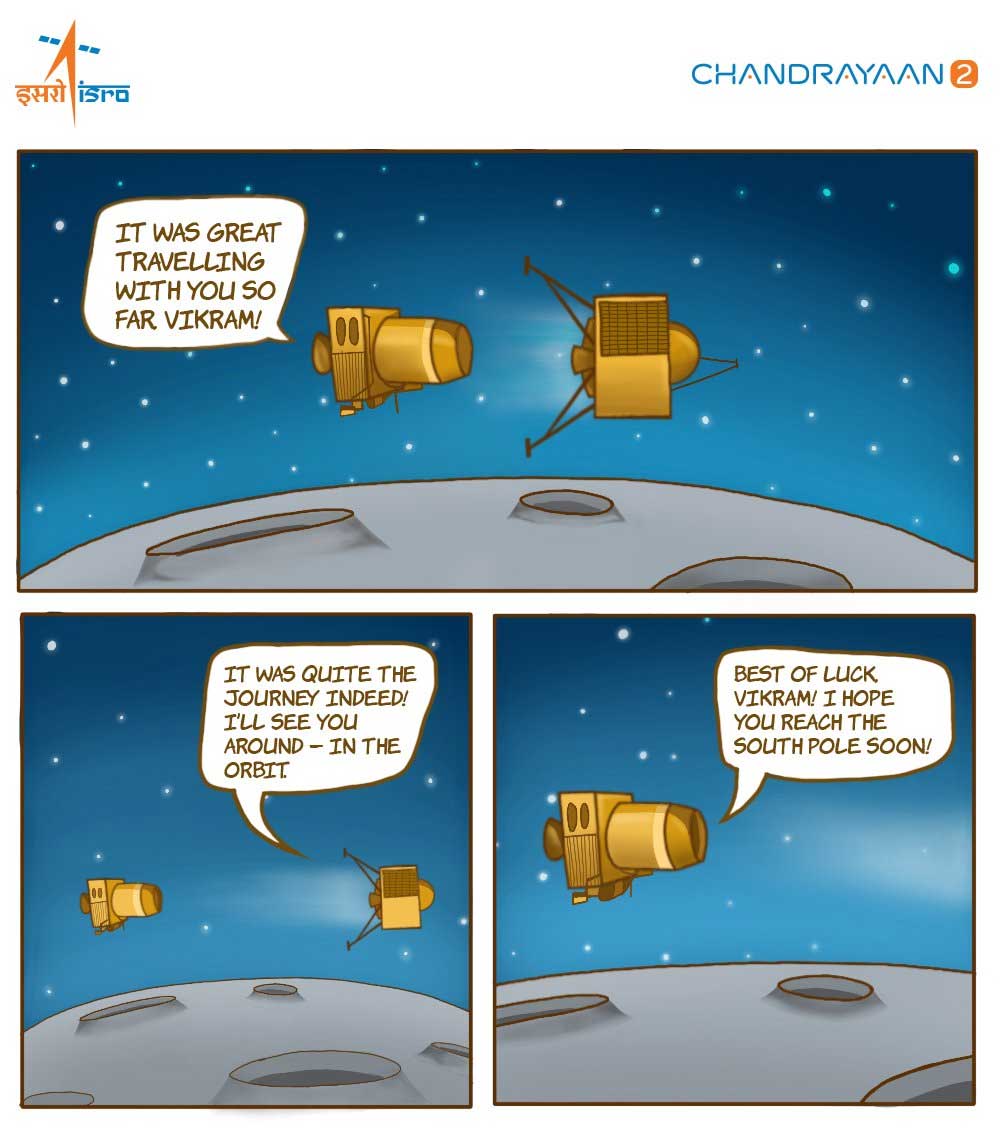 Countdown to the landing of Chandrayaan-2:
Ten : 20:00 UTC28th August 2009: ISRO announces dropping operations of Chandrayaan-1 which completed all the activities of Chandrayaan-2
Nine: India makes the most powerful rocket GSLV MK - III to send Chandrayaan-2 on the lunar mission
Eight: ISRO readies three spacecraft:
Chandrayaan-2 - orbiter
Vikram - lander
Pragyan - Rover
Seven: 2:51 AM July 15th
Chandrayaan-2 supposed to fly in one hour was cancelled at 2:51 AM due to technical glitches
Six :2:43 PM July 22nd Chandrayaan-2 started its 3.81 lakh kilometre journey successfully to the moon
Five: 9:30 AM August 20th Chandrayaan-2 enters the lunar orbit
Four: 1:15 PM August 2nd: Vikram Lander successfully separates from the Chandrayaan-2 orbiter
Three:8:50 AM 3rd September Chandrayaan-2 completes the first deorbit maneuver
Two: 3 to 4 PM September 4th Chandrayan2 completes the second deorbit maneuver
One: The last countdown will happen around 1:55 AM tomorrow. All eyes are on the sky for the pride of India reaching beyond earth.
&nbsp
Tags :&nbsp
Countdown to Chandrayaan-2
,
Chandrayaan-2 landing time
,
Chandrayaan-2 Moon photos
,
Chandrayaan-2 latest news
,
How to watch the Indian moon landing
,
How to watch the Chandrayaan-2 moon landing
,
pragyan chandrayaan 2
,
chandrayaan 2 lander name
,
chandrayaan 2 speed
,
chandrayaan 2 rover name
,
about chandrayaan 2 in english
,
chandrayaan 2 landing date on moon