TNPSC Group 4 exam malpractice: Cases filed Against Tahsildars and Brokers Involved
Vignesh Subbaian (Author)
Published Date :

Jan 24, 2020 17:16 IST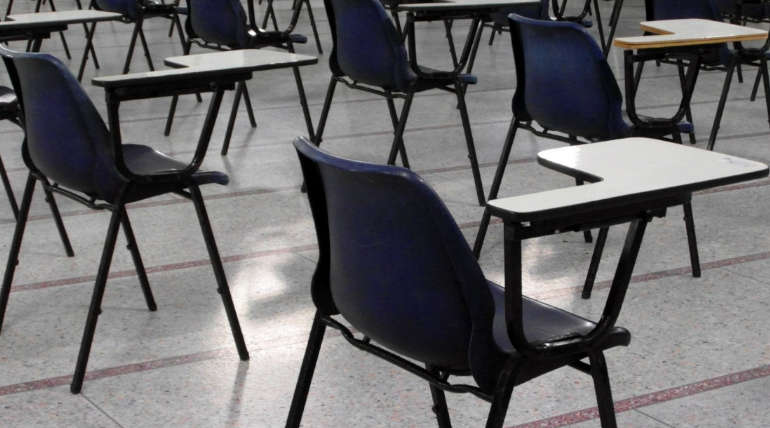 TNPSC Group 4 malpractices - Cases filed against tahsildars of Rameswaram and Keelakarai: TNPSC Group 4 malpractice modus operandi in two centers are out now. The investigation, which started on January 6 for the exams conducted in September and results announced in November, is coming to a crucial stage only now. The two tahsildars of Rameswaram and Keelakarai are now booked for the fraud along with 12 others.
Parthasarathy and Veeraraj, the tahsildars of Rameswaram and Keelakarai respectively, are now charged with the TNPSC Group 4 exam fraud. The two centers, 1606 and 1608, is where the 99 students who came from other districts and wrote the exams. Out of the 99 candidates, 39 came in the top 100 ranking list. They are all now booked under sections 120B, 420, 469,467, and 466. Also, they are all barred from writing any more exams until their lifetime.
How the fraudsters got such good rankings has come to light now. The brokers have arranged to use the pen with inks that could vanish within minutes. Then the correct answers were filled with the help of those officials to make 39 out of the 99 to come in the top 100 of the list. But it is a mystery that even with such scientific fraud, only 39 out of 99 got the top ranks, and details of the other 50 are yet to be known.
Another shocking finding by the investigation is that even the OMR sheet contractor is rumored to be part and parcel of this TNPSC Group 4 fraud. All this seems to be only the tip of the iceberg. Even in the 2018 TNPSC Group 2 exams, nearly 30 candidates have come in the top 100 in that year. The investigation for the said fraud is yet to start. And what more is going to come out of these further investigation into the TNPSC exam frauds is a big question among the Tamil people now.