Four Districts Including Chennai Full Lockdown from June 19th to 30th
Sivaranjani Soundararaj (Author)
Published Date :

Jun 15, 2020 18:06 IST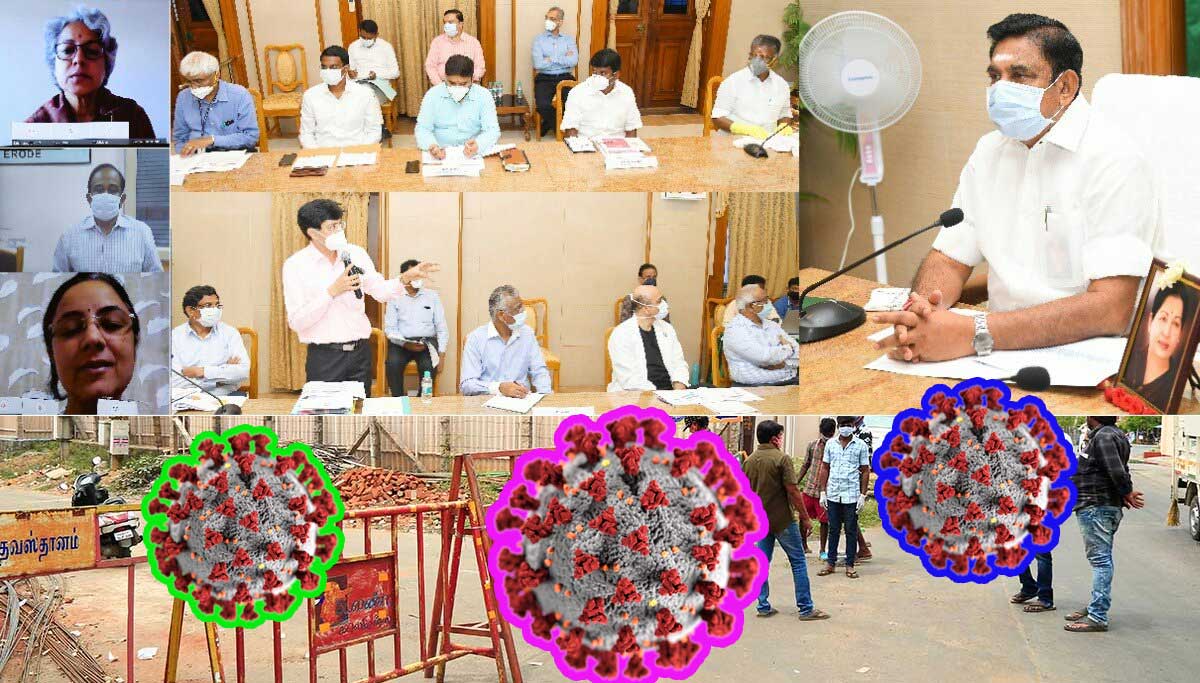 Tamil Nadu C.M.Edappadi K.Palaniswamy's Press release; Lockdown in Chennai from June 19: Full Lockdown will be in effect for 12 days from 19th to June 30 in 4 districts like Chengalpat, Thiruvallur, Kanchipuram, including Chennai -C.M. Edappadi K Palanisamy announced after the Cabinet meeting today.
Mainly 15 zones of Chennai Corporation have been ordered to detect infected people vigorously based on contact tracing under the guidance of their respective Ministries.
The Lockdown proposed has been for the following areas:
Chennai Corporation zones
In Thiruvallur district, Gummidipoondi, Ponneri, Meenjur, Poonamallee, Eekad and Solavaram should follow the curfew on the hinted dates.
Moreover, MaraimalaiNagar, Nandivaram, Koodavancheri, Kaatangulathur areas of Chengalpattu district, also comes under the June 19 lockdown zones.
Also, the entire Kanchipuram district should obey the curfew as per rules.
Following are the relaxations and regulations for the June 19 -30 curfew:
Hospitals, Medical Checking Camps, Ambulances, Medical Shops and Death Ambulances will be permitted during the Lockdown
Autos, Taxis and Private Vehicles will not be permitted strictly. However, an emergency situation can take over the relaxation for those vehicles.
State Government Departments will work with 33% workers. But the unavoidable handlers like Parliament, Health & Family Welfare, Police, Disaster Management, Electricity, Saving, Water, Food and Safety Department can work with necessary manpower to overcome the CoVid pandemic and support public. The same works for the Central Government employees too.
People living in the Containment zones will get the welfare products directly from the workers of the Ration Department and the shops will remain closed till then.
Vegetables, Groceries and Petrol Bunks will be opened as per the regulations i.e., from 6 a.m to 2 p.m. Also People should buy their daily essentials within 2 km distance from residence and advised not to use vehicles.
Restaurants will remain open from 6 a.m to 8 a.m in the morning for take away. Tea shops will be closed during the entire Lockdown.Home Delivery of Foods are permitted with proper ID from the workers of respective food industries.
Community Kitchen, Amma Food Stalls can continue serving people without restriction.
Social Welfare Organisations also can work after getting proper authentication from the Government.
Press, Court and Construction Workers can continue work by staying in the respected workplace for 12 days.
After doing RT PCR test, industries can run only after ensuring that workers are staying indoors for the rest 12 days without moving out of zones.
No ban for Transports carrying daily essential goods.
People who want to attend marriage, death should submit proper records until then no E-pass will be provided.
Trains, Flights, Ships will be allowed the existing lockdown regulations.
Though the Government implements several regulations and lockdowns for the pandemic CoVid, nothing will gain importance until people take it seriously on the issue and act accordingly, says C.M.Edappadi K. Palaniswamy.