Chinese President Xi Jinping purpose of visit to Tamil Nadu??
Anusha Sathish (Author)
Published Date :

Oct 12, 2019 10:08 IST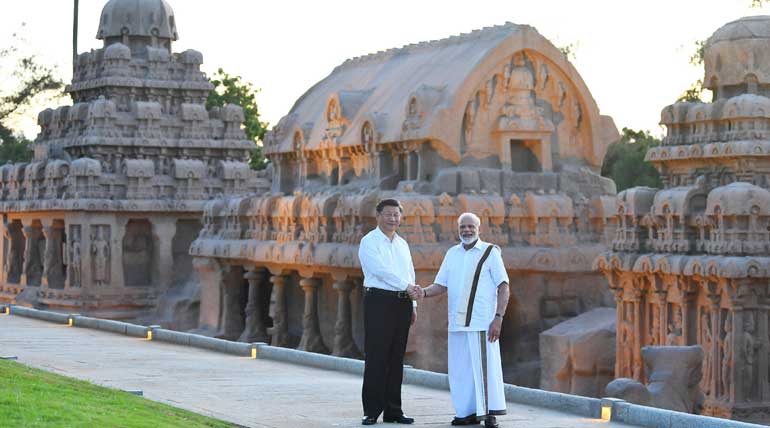 As everyone knows, Tamilnadu today celebrates "China Day" as honourary President of Chinese President Xi Jinping arrived here to attend the second informal Summit. The destination for the Summit is preferred as Mahabalipuram, South India due to the connectivity China holds with South India. The reason behind this acquaintance is very well known through the "Yezham Arivu" movie in which one of the Pallava kings Bodhi Dharma went to China to save the people from an unfortunate disease.
The first informal Summit has already happened in China but not in Beijing. This has happened to settle down the Sino-Bhutan border dispute. Doklam is a place which is technically coming under Bhutan, but China was laying roads in Doklam exercising rights over the region. India has taken moral responsibility during independence that Bhutan will be backed for any reasons always by India. To keep up the same, it went against China in the Doklam issue.
After the first Summit, China stepped back from Bhutan. The second Summit is to discuss about Hongkong and Kashmir dispute technically. China is already in Pakistan ground to support in Kashmir issues. But China cannot go against India totally. There is a trade war that happens in the US against China the two big economies. India being third is getting good support from the US. If China goes entirely against, there are chances China would be displaced down the chart. So the US and China tries to maintain a balanced relationship with us.
The two leaders also speak about export imports. India is already importing many things from China. Now to support the Indian economy, China has started importing sugar and rice from India. All these are to maintain the cordial relationship amongst the countries.
China President Xi Jinping and PM Modi held informal meetings in Mamallapuram on October 11th 2019
Yesterday the Chinese President Xi Jinping was welcomed by the Chief Minister of Tamil Nadu Edappadi K. Palaniswami. Prime Minister Narendra Modi was wearing dhoti symbolizing the tradition of the state. Today till afternoon the meet is happening. The street vendors are most affected as two days they had to shut the operations. Across the globe, the Summit is being spoken about. Mahabalipuram is expected to be one of the best tourist centres as the place will also be spoken about across the globe. Narendra Modi gifted a Tanjore painting and a lamp to Chinese President Xi Jinping. Let's speak more about the discussions in the following news updates.