Justice For Karthika: Coimbatore School Girl Murder Case In Detail
Vignesh Subbaian (Author)
Published Date :

Dec 17, 2021 10:47 IST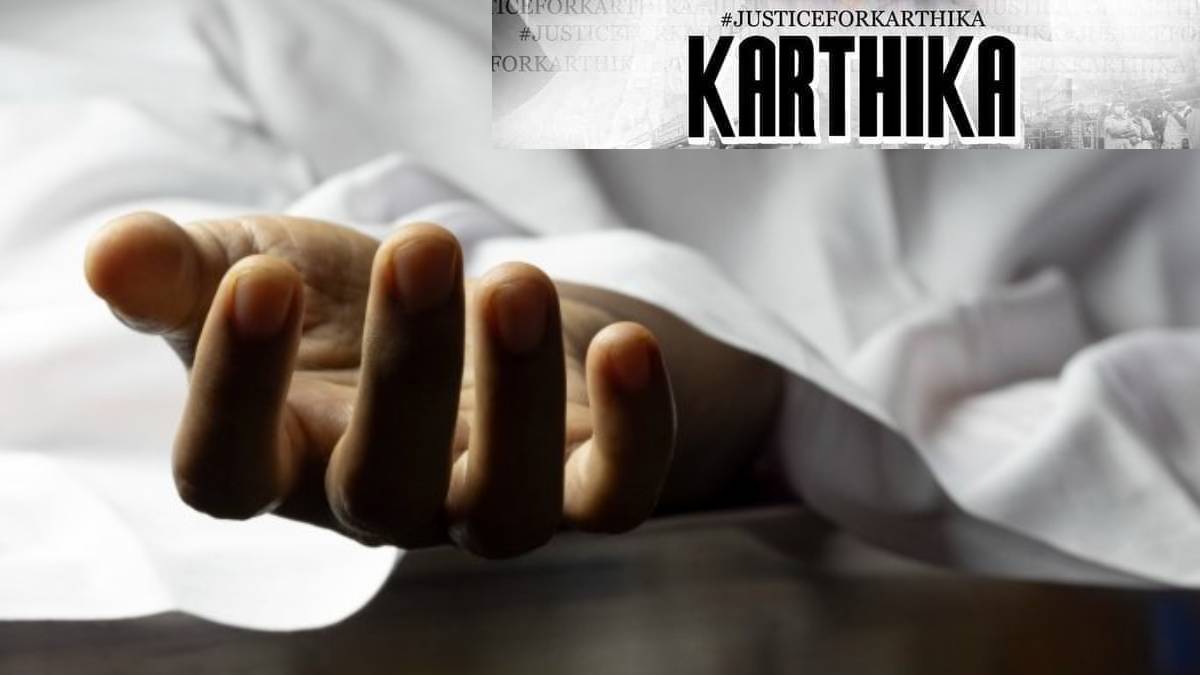 The body of a missing schoolgirl in Coimbatore has been recovered after it was found decomposed in a sack. This incident has brought shock in and around the locality.
The woman, from the Saravanampatti area of ​​Coimbatore, has been living with her 17 year and 14-year-old daughters and with her mother since her divorce. The youngest daughter, Karthika, was a 10th class student in a government school.
The student was the only one at home when the other three went home for construction work on December 11. When they returned after work, the student was not at home. When they tried calling, Karthika's number was switched off. Even Karthika's schoolmates didn't know her whereabouts when she questioned.
When questioned by the neighbours, one eyewitness said that the schoolgirl Karthika had left the house on December 11 morning as if she was talking on the phone. The neighbour also mentioned the dress colour of the clothes she was wearing.
Following this, the mother has lodged a complaint at the Saravanampatti police station as the schoolgirl Karthika was not found anywhere nearby. The report was transferred to the All Women Police Station in Ramanathapuram, Coimbatore.
The Saravanampatti police investigated after receiving information that a stench was emanating from a bush near the student's Sivanandapuram residence. The sack was discovered by Police, who were inspecting the bush.
When it was torn down, the body of the missing student was discovered inside, with her arms, legs, and mouth tied. The face appeared to be distorted. The body was then taken for autopsy. Police suspect the student may have been sexually abused and murdered.
In this situation, the Police have set up three special forces and are investigating the murder case of the innocent schoolgirl. Following this, relatives are now fighting to refuse to get the body of the murdered student. Also, on social media, people have been posting comments under the hashtag #JusticeForKarthika, emphasizing that justice should be done for student murder.
Meanwhile, police have arrested a man named Muthukumar in connection with the murder of a girl. According to the police, Muthukumar has been living near the girl's house. It is said that Karthika's mother had an illegal relationship with Muthukumar.