Coimbatore Wall Collapse: The accused may be booked under SC and ST Act
Vignesh Subbaian (Author)
Published Date :

Dec 04, 2019 14:35 IST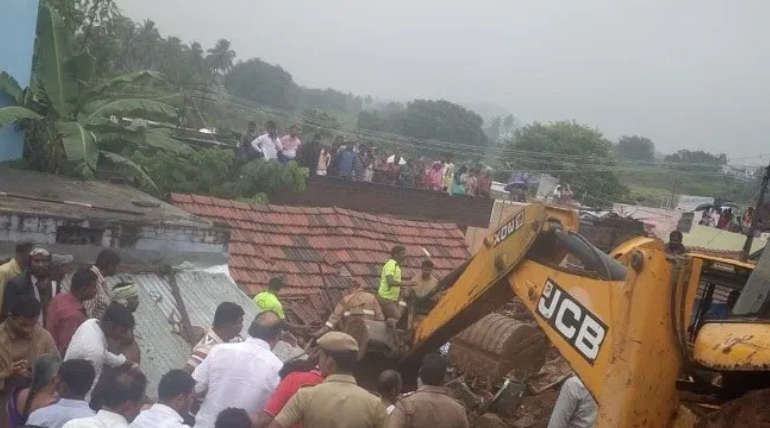 Case altered against the Coimbatore wall collapse accused by the police: The political color of the Coimbatore untouchability wall collapse deaths of 17 Adi Dravidar people is taking the caste color now. It is due to many pro-Dalit organizations like Tamil Tigers, Viduthalai Siruthaigal, and another protesting against the wall collapse.
Police arrested 25 people inside the Government hospital campus in Mettupalayam. Meanwhile, the cases against the accused have now been altered by the police. They are also to include SC/ST Acts against him.
Siva Subramaniam, a businessman, doing much business from the textile shop, lodge, private bar to finance and chits, had erected a wall around his house in Nadoor village in Mettupalayam. The wall is now referred to as the untouchability wall by the Dalit organizations.
It was erected to avoid many Adi Dravidar families living next to it. The said wall collapsed in the recent rains killing 17 people, including eleven women and three children.
The police arrested Siva Subramaniam from his hideout and booked two cases against him. They were Section 304 (A) IPC for causing death by negligence.
The other one was Section 4 of the TNPPDL Act or the Tamil Nadu Property (Prevention of Damage and Loss) Act. Now the police booked the person under section 304 (A) to 304 (ii) IPC, which amounts to culpable crime not amounting to murder.
After the protests by the Dalit organizations, there are rumors spreading that the person can also be charged with the SC/ST (Prevention of Atrocities) Act.