Coimbatore Wall Collapse: Police Arrested the Businessman
Vignesh Subbaian (Author)
Published Date :

Dec 03, 2019 17:54 IST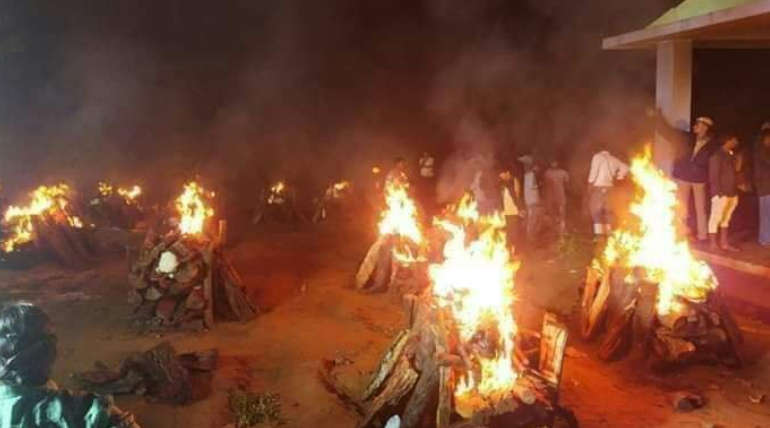 Death of 17 people due to rains in Nadoor near Coimbatore becomes a political issue now: Rains caused the wall collapse and death of 17 Adi Dravidar people in Nadoor Kannappan Layout in Mettupalayam, 40 kilometers from Coimbatore. The Tamil Nadu government announced Rs. 4 lakhs as solatium to the family of the deceased. Now DMK president Stalin visited the village and consoled the bereaved families.
He demanded a government job for one of the family members of all the dead in the wall collapse. MNM leader Kamal Hassan also asked the government to take just and necessary action for the incident. Meanwhile, the owner of the house around which the collapsed wall was constructed is arrested by the police now.
Sixty-six years old, Siva Subramaniam is the owner of the house, which had the collapsed wall built around it. He constructed the wall ten years ago, and adjacent to it is where the 17 deceased Adi Dravidar people lived. At 5:30 AM yesterday, 2 December, the wall collapsed on the adjacent houses of Arukkani, Sivasamy, Gurusamy, and Ariammal. On hearing the incident, the Annur fire fighting personnel rushed to the spot. After a struggle for nearly three hours, they were only able to retrieve the 17 dead bodies, which included eleven women and three children.
Siva Subramanian went missing from his house. The police were investigating his two sons, and the public protested, demanding the arrest of Siva Subramanian. After orders of higher officials, police searched the absconding Siva Subramanian. He was arrested from his hiding place in Sirmugai and booked under two sections. The investigations are now going on, and he will be remanded to judicial custody after it.
Meanwhile, Stalin, the opposition leader, visited Nadoor and accused the government officials of not checking the collapsed wall properly, which could have saved so many lives. He also demanded that one family member of the deceased should be given a government job.
Kamal Hassan also expressed his grief and solidarity with the families of the 17 dead people in Nadoor village. He said the compensation by the government would not be equal to the loss of lives. He also wanted the government to lawfully investigate the deaths even though they are due to the accident and give punishments if anyone is proven guilty.