Covid 19 June 24 update: CM announces Rs. 1,000 for Madurai people
Vignesh Subbaian (Author)
Published Date :

Jun 24, 2020 22:30 IST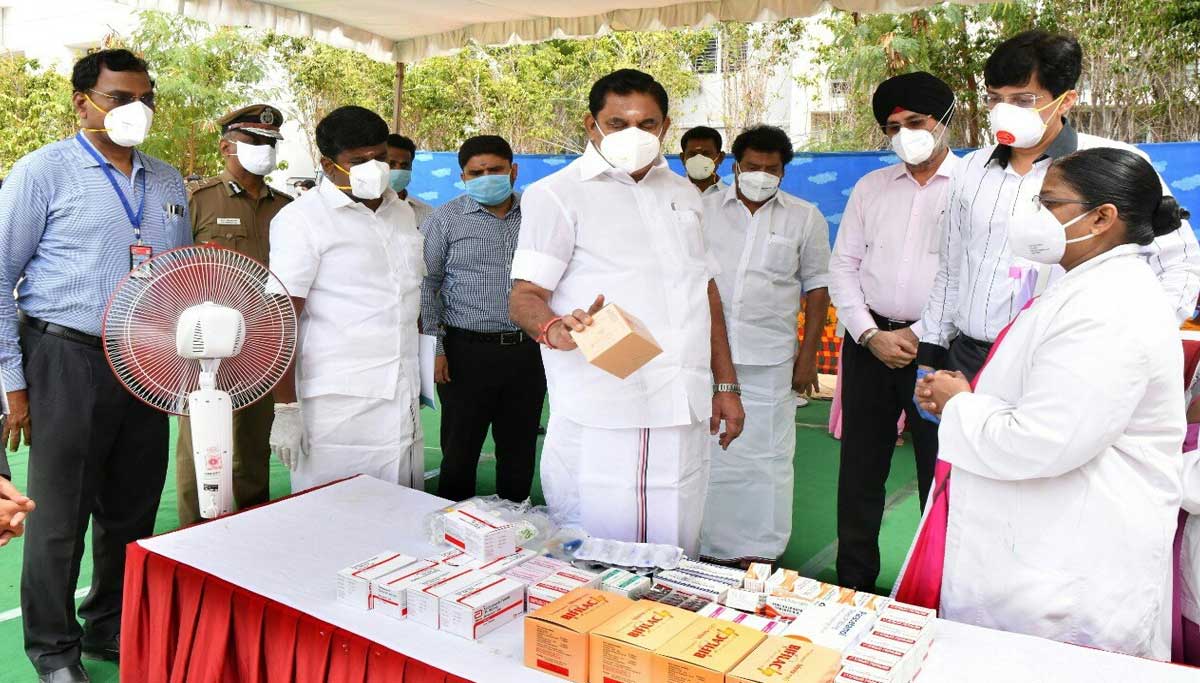 Covid 19 June 24 update: CM announces Rs. 1,000 for Madurai people: While the coronavirus cases peak in Tamil Nadu with 2,865 cases, the death toll has marginally reduced to 33 today, June 24. The number of persons tested has increased from the last two days to 29,655, and 32,079 samples tested today. Tiruchy, Nagapattinam, and Salem are the districts that saw a massive spurt in the infection cases today.
Already Madurai and Theni along with Chennai and three other districts are under lockdown until June 30. But there is no announcement from the chief minister today after the meeting with collectors about any other districts to come under lockdown now. The CM also announced Rs. One thousand as a relief for the Madurai people with ration cards.
Coronavirus in Chennai: After three days of comparatively low infections in Chennai, there were 1,654 cases reported today. It may be due to the increased testing in all the worst-hit zones in Chennai. Door to door checking is being carried out by the government, and anyone with symptoms are immediately tested for coronavirus infection.
Thiru.Vi.Ka Nagar zone in Chennai was the worst hit with maximum infections in Chennai. But gaining the confidence of the people by supplying all the quarantined people with all essentials, their movement is curtailed. It helps to control the spread in this zone, and similar procedures are being carried out in the other dangerous zones to control the coronavirus crisis in Chennai.
Thoothukudi Bennix, Father Son Death Case protest fires all over Tamil Nadu
Chief minister's request to people: After the collectors' meeting, chief minister Edappadi Palanisamy has humbly requested the people to follow social distancing and wear a mask in public. He said that everyone should be aware of coronavirus' dangers and should be careful in buying essential goods in shops.
Also, he said that people cannot go from one district to another district within any zone. All buses, cars, bikes, and other transport will be within only the district. Those who want to go for other districts within the zone also now need e-pass. He also ordered to give Rs. 1,000 to all cardholders in the Madurai district. There is complete curfew announced in Madurai city and neighboring wards by the CM.
For another six days will be crucial for, Tamil Nadu as the number of testing will peak in Chennai and so the infections. But by isolating those testing positive and controlling the spread, people may expect the July month without much worries of coronavirus.