Dheeran Chinnamalai 215 death anniversary celebrated today - know all details
Thangaraja Palaniappan (Author)
Published Date :

Aug 02, 2020 17:22 IST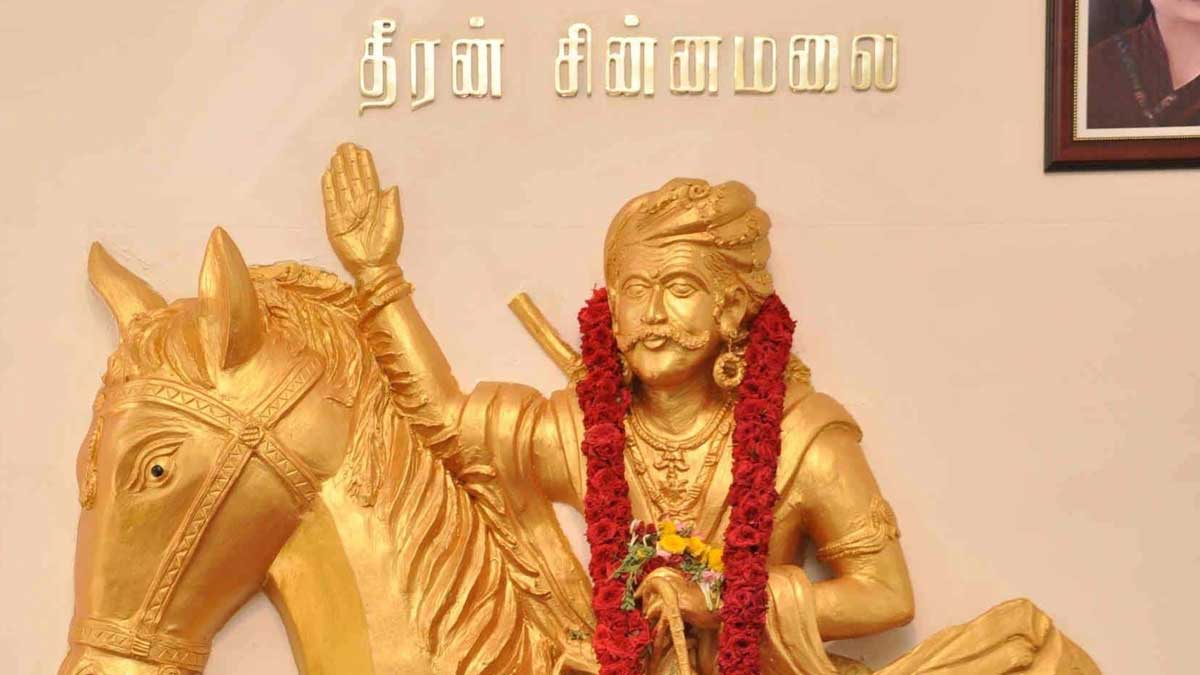 Chief Minister pays floral tributes to photo of Dheeran Chinnamalai under his statue in Chennai on his 215 death anniversary today, August 2. Though the real date fell on July 31, due to restrictions at that time, the leaders pay their homage today. DMK president MK Stalin also paid homage to the great freedom fighter Dheeran Chinnamalai. Along with CM, Deputy CM O Panneerselvam and ministers S P Velumani, D.Jeyakumar and Dr. Vijayabaskar also paid homage today.
Who is Dheeran Chinnamalai?
Dheeran Chinnamalai, born on April 17, 1756, in Kangeyam as Teerthgiri was one of the earliest freedom fighters against the British. He fiercely opposed the rule of the East India Company and levying taxes on the people. Once on a question about who was he to take back the tax money collected from the people, he said that he is Chinnamalai in between Chennimalai and Sivan malai. The said name of Chinnamalai and the word to denote the courage of Dheeran joined together to call him Dheeran Chinnamalai.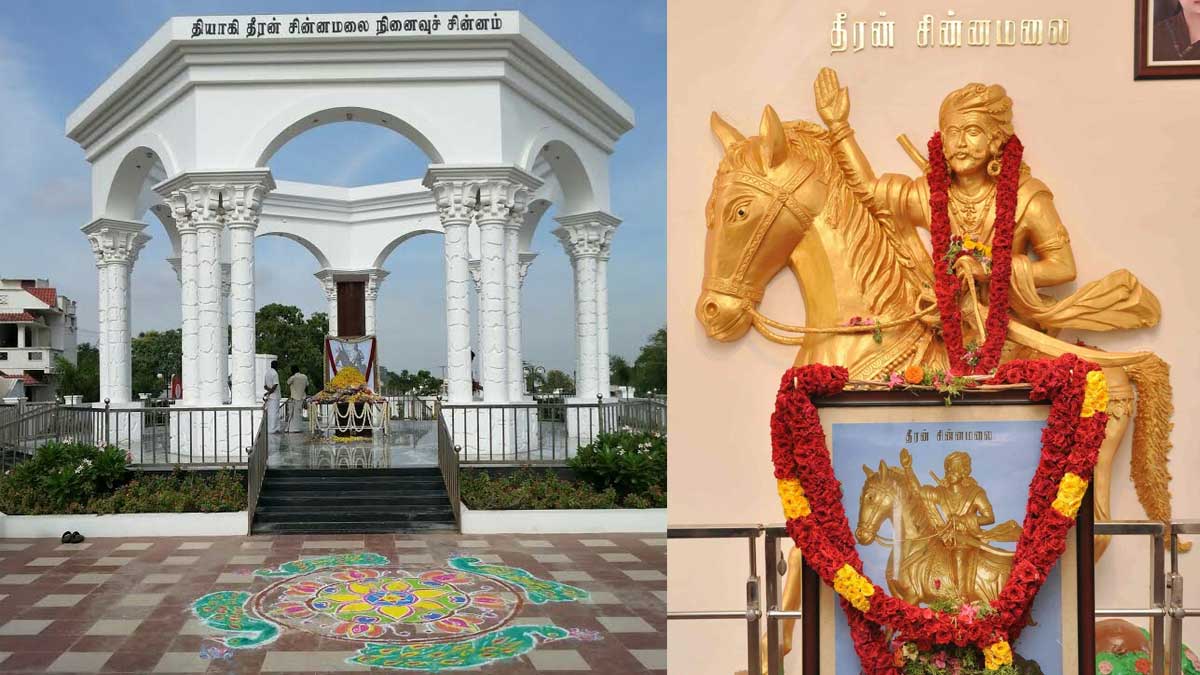 After the death of Kattabomman and Tipu Sultan in 1799, it was Dheeran Chinnamalai who led the pattiayakarans and many young leaders of the Gounder community in Erode and other Kongu places to fight against the British. But he was captured in 1805 and hanged to death in Sangagiri Fort on July 31, 1805. For the past few years, political leaders have become a practice to pay homage to one of the earliest freedom fighters in India.
Stalin tweet on Dheeran Chinnamalai
Today DMK leader MK Stalin in his Twitter handle, has praised Dheeran Chinnmalai. In the tweet. He had said that it was Dheeran Chinnamalai who wanted the tax money to be spent for the welfare of the poor. Also, he had praised about Dheeran Chinnamalai, still being the torchbearer of patriotism and courage. He also praised his work for the nation and wanted everyone to follow him.
Chief Minister was expected to speak to the press after paying homage to Dheeran Chinnmalai today. With COVID 19 pandemic engulfing the world, all leaders followed social distancing during the function today.