Nifty 50: Government may opt for listing LIC as a Corporation and not Company
Premkumar Ramachandran (Author)
Published Date :

Jun 26, 2020 10:26 IST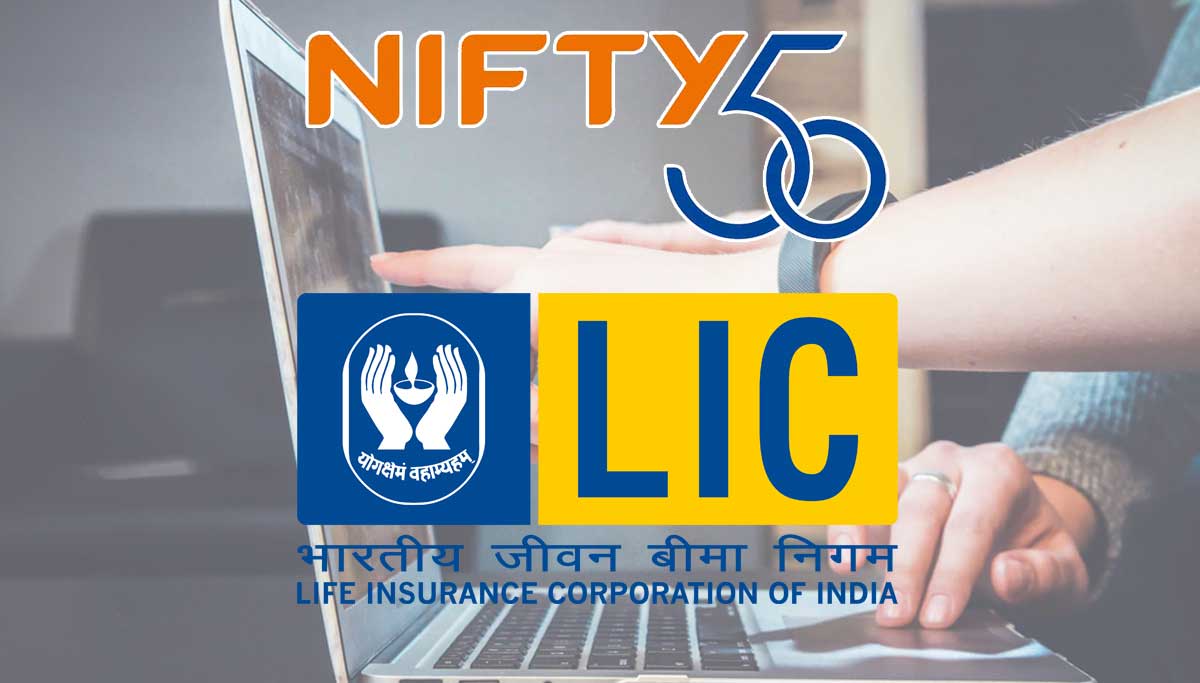 Nifty 50 Sensex Pre-Market Update: Biden Leads in Six Key States Trump Won in 2016: Nyt/Siena Poll. The government may Opt for listing LIC as a Corporation. The Fed had said it will relax Volcker-Rule, Foreign Ministry Spokesman Says China Has Been Amassing Troops. Verizon suspends advertising on Facebook, joining growing boycott. RBI Board meeting today and may consider one-time restructuring of loans. Nifty has Key Support placed at 10084 and Resistance at 10440
International Key Triggers: Nifty50 failed to sustain at higher levels and could not cross our Resistance mentioned at 10380 levels, twice Index could not cross the key level mentioned and eventually profit booking and at last hour trade took it down yesterday. SGX Nifty as of 08:15am is trading at around 10270.
Key world indices Futures are also trading in green DJIA Futures which currently around that 25500 mark while Nikkei225 at 22420 and Hang-Seng at 24680. * Huawei says it has received permission to build 1Bn Pound research facility in England*. More shutdowns are expected in US.
India Foreign Ministry Spokesman says China has been amassing troops, armaments along border since early May. India Foreign Ministry spokesman says that India expects China to follow mutual understanding to bring calm and says China has repeatedly hindered Indian Border Patrols and attempted to change Status Quo.
Domestic News: Government may opt for listing LIC as a Corporation and not Company, Government will also decide on Issue Capital for the size of LIC's IPO. VEDL shareholders approve for delisting, CCI has approved Siemen's acquisition of CandS Electric, JustDial board approves buy back at 700/share.
As many as 63 stocks hit fresh 52week high and Biocon, Rallis, Coromandel, Omaxe, IniBeam and GujGas are some of them. EngineersInd, ONGC, NHPC, NTPC, HindZinc had seen over 3x higher daily volumes. From Nifty200 we had 109 Stocks closed in Green while 91 stocks ended in Red with 5 Stocks above 5% gains and 5 stocks above 5% loss.
Mid-Cap and Small-Cap indices did better than Nifty. Among Sectoral Indices FMCG, Pharma did better were in green and IT and Realty were down above 1%. FIIs net sell Rs 1050.61 Cr, DIIs net sell Rs 255.59 Cr in equity market yesterday. BOI reported Q4FY20 Net at Rs.3569.26Cr against Rs. 2646.8Cr, Gross NPA at 14.78% against 16.3%.
Ashok Leyland reported a loss of Rs 57.32Cr against a profit of Rs . 653Cr. Container Corp profit at Rs 294Cr against Rs 352Cr. Apollo Hospital reported a Net of Rs 291Cr against Rs 81.6Cr. Some key Earnings Today: Coal India, EIH, Emami, ERIS Lifesciences, Glenmark Pharma, HUDCO, IRCTC, ITC, Kajaria Ceramics, National Aluminium, Oil India, South Indian Bank, Sun TV, UCO Bank.
Nifty is expected to lower as mentioned in yesterday was volatile, we tried to trade higher and could not withstand as both FII and DII were selling. Top FnO Gainers were dominated by NBFCs with IBHousing, PEL, CholaFin, Ujjivan and Nalco while top Losers were Berger, CanBk, Asianpaint, Hindalco and INfy.
VIX still under 30 at 29.73% . Long Buildup is seen in Lupin, GodrejCP, PEL, TorntPhar, Bosch while Short Buildup seen in Ultracemco, UPL, SRF, HCLTech and Indigo. BankNifty saw 69.389% rollovers while Nifty had 71.62%, Ramco recorded highest rollover at 97% while Cummins, Amaraja, PNB, ONGC, SunTV, JSWSteel, IndusInd, ApolloHosp and Grasim saw over 91% while TCS, JustDial, LT, Dabur, Ultracemco, Lupin, Centurytex saw least roll-overs below 60%. Highest Call OI in Nifty seen at 10500CE and 10400CE strikes of July while 10000PE and 10200PE had max OI. PCR is at 1.28
Nifty Watch for the day: We again reiterate that Too Much Of News Flowing around, Traders to exercise caution Nifty opened sharply lower at open yesterday tried to cross our key resistance of 10380 and punched high at 10340 and again at 10361.8 and then started breaking as expected before settling at 10288.90.
Nifty is likely to open flat-negative around 10170-10210 and expected to continue its swings between 10060 - 10350 while we may see some wild movements in2nd half BankNifty to be pushed by NBFCs only under key watch 20650-22090 is the broader range. Nifty key Supports is at 10198, 10133, 10078 and 10044.
Resistances are at 10362, 10430, 10489 and 10530. Key Stocks to watch are ITC, Reliance, Auto Majors, Infosys, TCS, Just Dial, PEL, MFSL, IBHousing and MuthootFin. For more share market tips, ideas, updates and stock recommendations follow our BullsEyeCue App, Twitter, FB, Telegram and Website.