Heavy Rain in Tamil Nadu: Update on Dam levels and Disaster Management
Vijayan Sankar (Author)
Published Date :

Oct 30, 2019 17:32 IST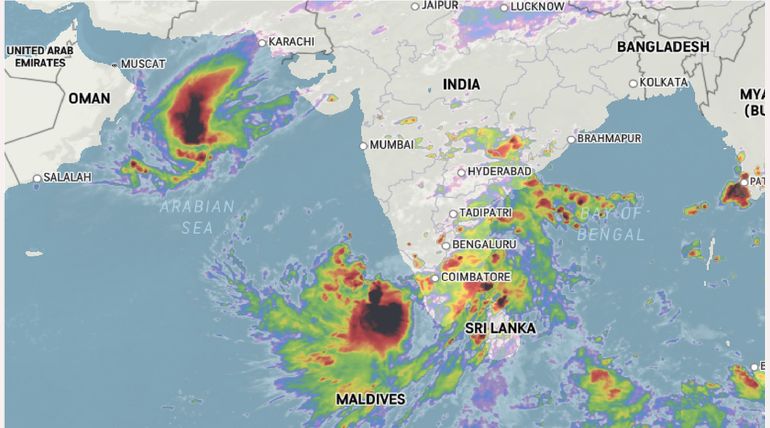 In more than 22 districts of Tamil Nadu, there is heavy rain now. The RMC or the Regional Metrological Center in Chennai confirms rain to continue for the next two days. Meanwhile, J. Radhakrishnan, the Disaster Management Administration commissioner, met the PRESS on Wednesday. He explained the rain situation in Tamil Nadu and directed all the district collectors to be ready with all actions to counter the damages of heavy rain.
On the other side, water levels in dams are rising, flood in many rivers, nonstop rain for the past 15 hours, and many more make Tamil Nadu people both happy and afraid.
J.Radhakrishnan PRESS meet: Owing to the severity of the rain, J.Radhakrishnan, with other officials, attended the PRESS conference to brief about the precautionary arrangements made by the government to tackle the heavy rains. He said that the low pressure in the Lakshadeep and Maldives have now turned to depression to bring heavy rains to Tamil Nadu. The southern parts of Tamil Nadu are set to get the most of the showers, and it is already raining in Dindugal. Out of the 525 boats that went to deep-sea fishing, 520 boats have safely returned to the shores. Officials have established contact with two boats out of the five, and efforts are underway to contact the rest three, said the commissioner.
Schools and Colleges in Tamil Nadu Announces Holiday due to Heavy rain
Highlights of Northeast Monsoon in Tamil Nadu:
Chennai outskirts have heavy rains from yesterday. Thirumudivakkam-Adyar river is flooded and washed away the temporary bridge linking Pallavaram and Sriperumbudur. Since the new bridge is only under construction, people have to travel several kilometers to reach back home.
Tiruvallur district is lashed with rain, and a four-member family in Podutturpet is hospitalized after their house caved in to injure them severely and also suffered minor electrocution.
Delta region has heavy rains, and the farmers are happy that it will help their samba crops.
Even the dry Virudunagar is lashed out in this Northeast Monsoon rains.
In Thoothukudi, with heavy rains, there is danger of wastewater mixing with drinking water in many areas.
Heavy rains on the western ghats had made Kutralam flooded with water. The prevention barricades were washed away in the main river, and tourists have been barred from taking a bath for the second day.
Karnataka also being lashed out by rains, has increased the water flow in the Thenpennai river in Krishnagiri district.
Kodaikanal is having heavy rains from yesterday, and many trees have fallen on the road to block tourists from going or coming to Kodaikanal. Also, there is a flood in the Silver waterfalls, and the water is flowing towards Palani.
Heavy rains in Tirunelveli have caused an increase in water levels in many dams. Papanasam dam with a capacity of 143 feet rose about 7 feet yesterday to come 120 feet of water. Servalar dam with a capacity of 156 feet rose 9 feet to 135 feet level. One hundred eighteen feet Manimuthar rose 4 feet in one day to reach 54 feet level. 141 mm rain in Papanasam, 117 mm in Servalar, and 101 mm in Cheranmahadevi were recorded in these areas.
All is well as of now. The government is also taking all precautionary measures to avert any damage due to heavy rains.