India beats Russia to become the third-worst affected country by COVID 19
Vignesh Subbaian (Author)
Published Date :

Jul 06, 2020 10:04 IST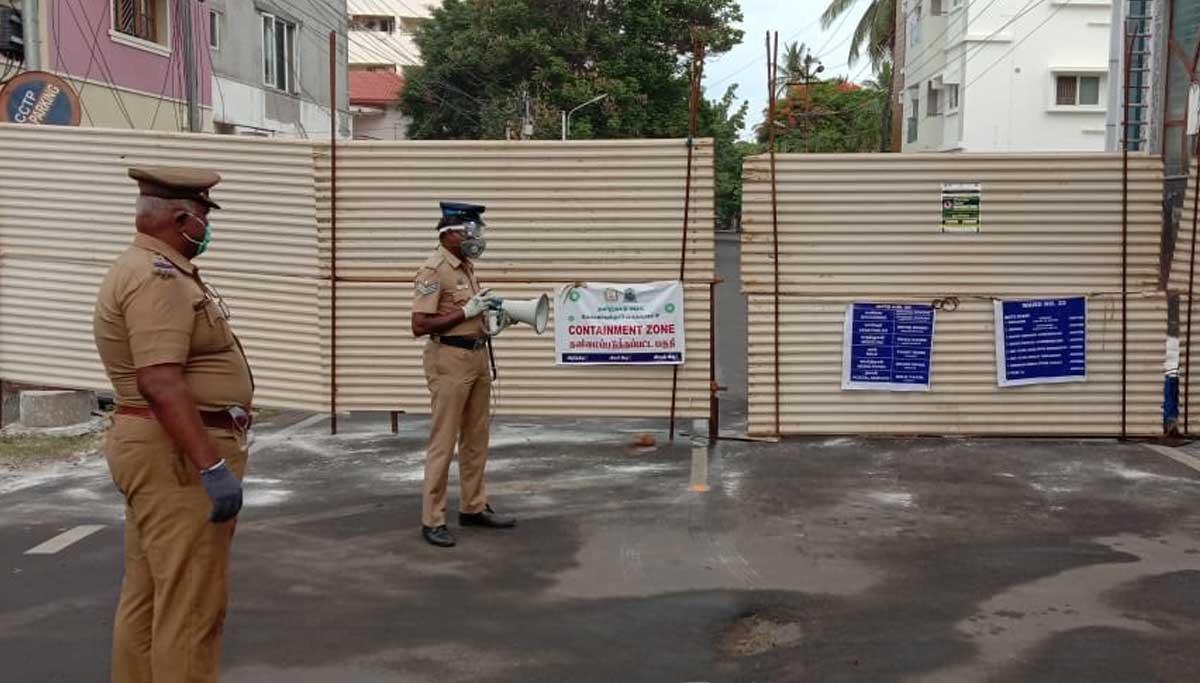 India beats Russia to become the third-worst affected country by COVID 19: India beat Russia yesterday, July 5, to become the third-worst coronavirus affected country out of nearly 200 countries. With almost 25,000 cases yesterday, India is now fast reaching seven lakhs cases, and with 421 deaths is to cross the 20,000 deaths soon.
All this is after the severe lockdown affecting crores of people from March 25. There were less than one lakh cases for the first 50 days of lockdown until May 17. In the next 50 days, when the lockdown started getting relaxed, there are nearly six lakhs cases added. Also, the number of deaths from only nine on the start of lockdown and 2750 until May 17 is fast, reaching 20,000 in India.
Coronavirus in Tamil Nadu: For the fourth consecutive day, more than four thousand infections reported in Tamil Nadu. With yesterday's 4,150 cases, the total number of cases is now 1,11,151. Also, with 60 deaths yesterday, the total death count in Tami Nadu has crossed 1500 to 1,510 deaths. Though Chennai is reducing with the number of cases, the other districts are increasing their number of cases.
Another AIADMK MLA tests positive for COVID 19, along with all his family members. Amman K Arjunan, the Coimbatore south MLA is the ninth MLA who is now admitted in the ESI hospital in Coimbatore for COVID 19 treatment. His daughter, granddaughter, son in law were already tested positive on June 30 after attending a marriage in Madurai. Also in Coimbatore, two people died due to COVID 19 in the last 24 hours, and four private labs are temporarily debarred from conducting COVID 19 tests.
COVID 19 in Chennai and other districts: Chennai, which ends its lockdown from yesterday midnight, continuously decreased its infections from nearly 2,500 to yesterday's 1,713. It is a welcome sign for the more than one crore people in and around Chennai. But the other districts are continuously raising in coronavirus infections.
Mainly Tiruvannamalai district was the worst affected with 142 cases. It included a two-year-old baby, eight children, and 58 women. Nearby Vellore is another district that is of grave concern to the authorities with 179 cases yesterday. In Madurai, the rise continues unabated with 313 cases, and it is the only district now under intense lockdown until July 12. The other district apart from Vellore and Tiruvannamalai with increased cases and more chances of intense lockdown includes
Chengalpattu - 274, Dindigul - 74, Kallakuruchi - 84, Kancheepuram - 155, Pudukottai - 56, Ramanathapuram - 94, Ranipet - 68, Salem - 50, Sivagangai - 91, Tiruvallur - 219, Tiruchy - 86, Villupuram - 109, and Virudunagar - 114.