Karuppar koottam issue is now getting politicized by the parties
Vignesh Subbaian (Author)
Published Date :

Jul 20, 2020 17:49 IST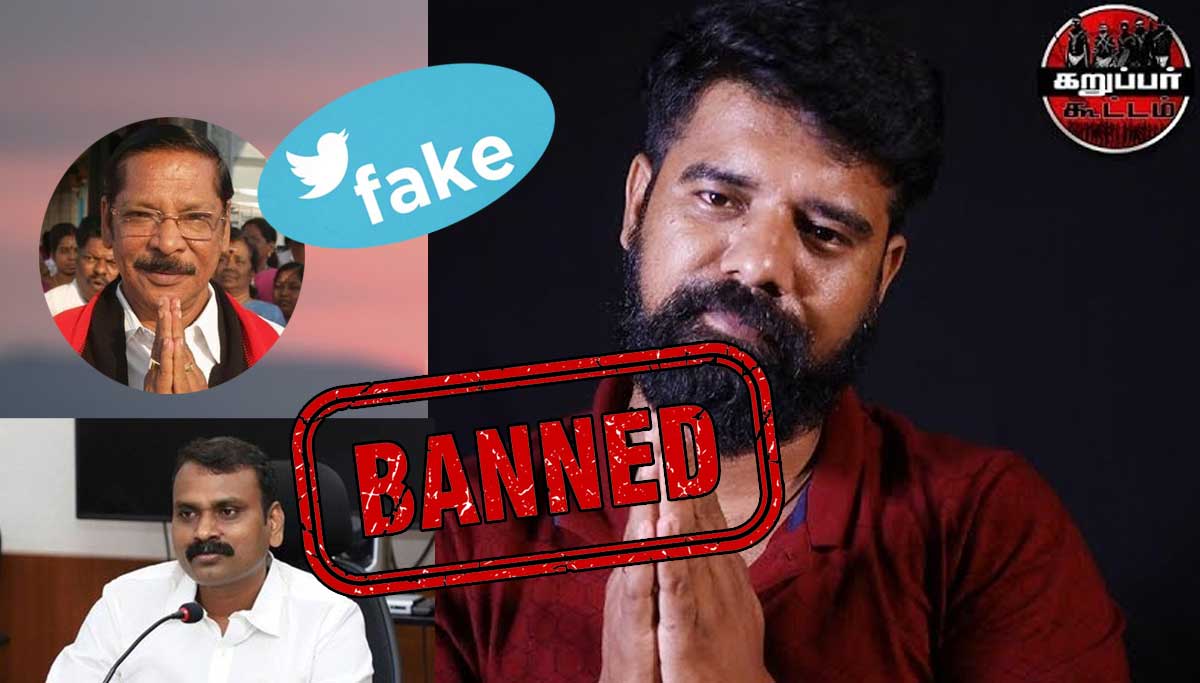 Karuppar koottam issue is now getting politicized by the parties: DMK organization secretary R S Bharathi today complained to the Chennai Commissioner about the fake Twitter account of DMK leader MK Stalin. Meeting the press, he said that some malicious attempts are made by miscreants to send false messages from Stalin's fake Twitter handle of supporting Karuppar koottam.
Meanwhile, many more cases are filed against Surendar, and even police custody is rumored of his support from anti-national activities. The CCB police have also now sent a letter to YouTube to block the Karuppar koottam channel.
Karuppar koottam storm never seems to end now.
Last week there was a big issue of Karuppar Koottam YouTube channel making some derogatory remarks against Lord Muruga. In the said video, Surendar, the owner of the Karupar Kootam YouTube Channel, has criticized the words of Kanda Sashti Kavasam. It is one of the universal praise of Lord Muruga for protection to the body and soul, which is recited in millions of Hindu homes even today.
L. Murugan, the Tamil Nadu BJP party president, held a protest outside his home on June 16. He demanded the Karuppar koottam channel's arrest for insulting Lord Muruga and the Hindu religion and cases booked against them under NSA or National Security Act.
Cases against Karuppar Koottam
The YouTube office of the Karuppar koottam in T.Nagar was sealed under Sec. 165 of Cr. P.C. On the complaint from the head of the BJP legal wing head RC Paul Kanakaraj and other Hindu outfits cases under sections 153,153 (A) (1) (a), 295 (A), 505 (1) (b), and 505 (2) of IPC was registered by the CCB police.
Senthilvasan, one of the workers of Karpuppar Kootam, was arrested and sent to judicial custody. The owner Surendar was arrested is in Pondiherry and brought to Chennai and sent to prison until July 30. There are rumors of him to be taken custody by police for further investigations.
Also, Pondicherry police have booked cases against Surendar for entering into the UT without e-pass. Another criminal case in the Salem Jalagandapuram police also wants the arrest of Surendar.
Now the issue is getting political with AIADMK questioning the silence of MK Stalin on the issue and RS Bharathi, the organization secretary condemning the criticisms of Karuppar koottam against Lord Muruga.