ads
Latest Tamilnadu CoronaVirus Spread Shocking Status 250 Positive Cases on Single Day
Sivaranjani Soundararaj (Author)
Published Date :

May 04, 2020 11:32 IST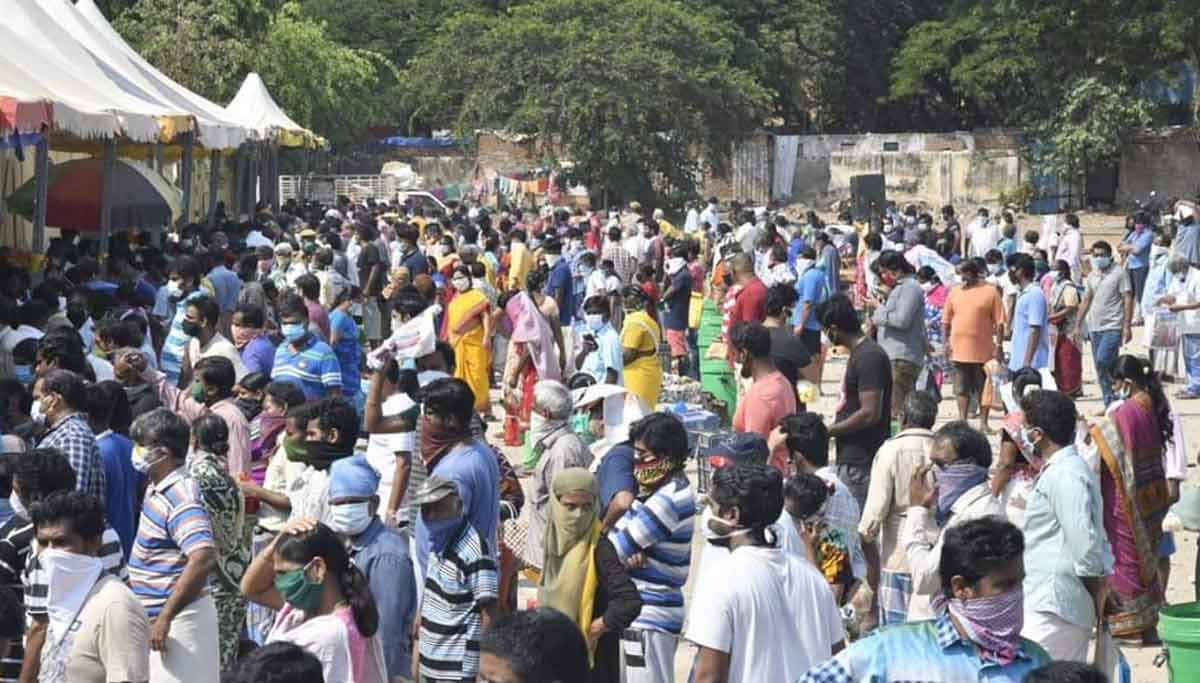 266 people have contracted coronavirus in Tamil Nadu overnight. The number of people affected by the deadly contagion in Tamil Nadu has exceeded three thousand now. With this, the number of people affected by CoVid-19 in Tamil Nadu has increased to 3023. In Chennai alone, 203 new cases of coronavirus have been confirmed.
According to the figures released by Health Ministry of Tamil Nadu today, the death toll from coronavirus in Tamil Nadu has risen to 30 since one person died of a corona infection. The number of people healed so far has risen to 1379, as 38 persons have returned home today.
This is the first time in Tamil Nadu that more than 250 people have been affected in a single day. Of the 3,023 affected persons in Tamil Nadu, 2,015 were men, 1,007 were women, and one was transgender, according to a report released by the health department.
A maximum of 1,458 persons were treated in Chennai, 146 in Coimbatore and 114 in Tirupur. One person is being treated at Dharmapuri and Pudukkottai in the list of least affected districts, the health department said. Krishnagiri district continues to be a green zone as there are no affected persons so far, the government said.
The highest mortality number of coronavirus cases in Tamil Nadu, 17 in Chennai and two each in Villupuram, Madurai and Chengalpattu districts have been reported.
In total, recently, more than 1,50,000 samples were tested in Tamilnadu. Among all, 2690 people have been confirmed positive to CoronaVirus infection. Meanwhile, Chennai has become a corona hotspot in Tamil Nadu and has been forced to change to a new lifestyle until it fully recovers. Chennai doctors have issued awareness videos pointing to this.
In those awareness clips, physical advisors requested people to keep a clean environment by properly sanitizing props and bodies, Regular use of masks, maintain social distancing, and to play single-player games.
They also insist on eating immune-boosting vegetable fruits along with breathing, yoga, etc. can help prevent coronal attacks. Doctors at the Chennai Inner Wheel Club of Chennai Symphony have posted this new way of prevention awareness.
Latest Tamilnadu CoronaVirus Spread Shocking Status 250 Positive Cases on Single Day