TN Board Exam 12th Result 2021: Minister Anbil Mahesh Key Announcement
Sophia Loren (Author)
Published Date :

Jul 19, 2021 15:09 IST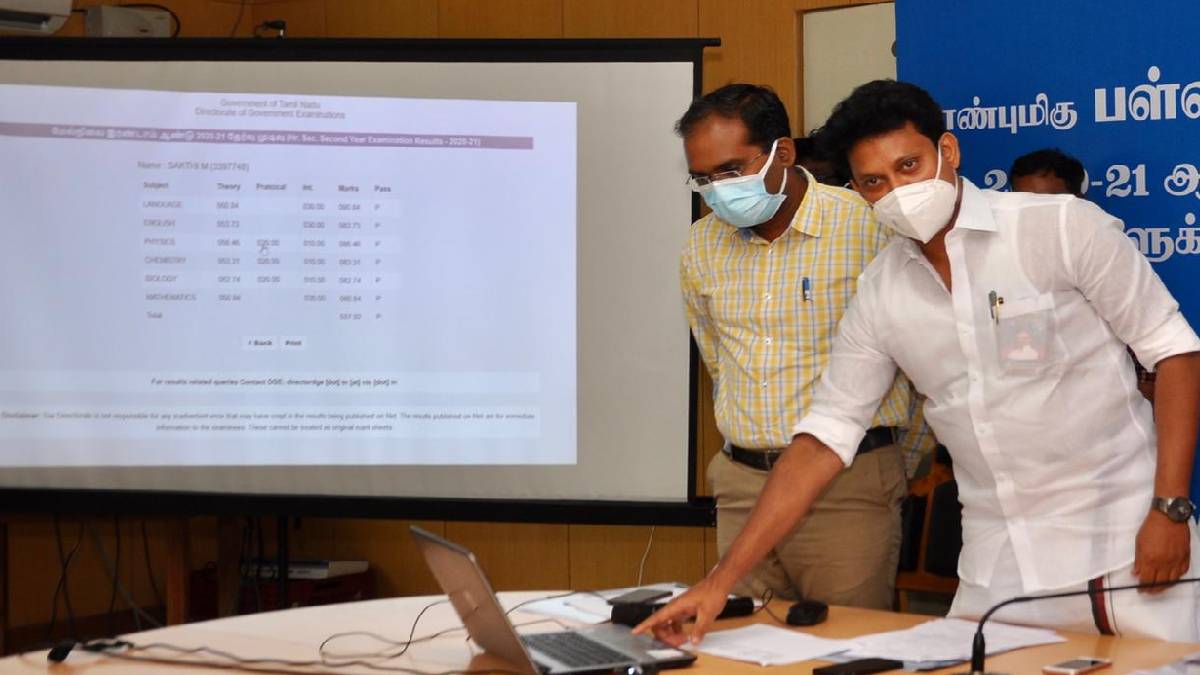 The most awaited results of Class 12 students of Tamil Nadu is out today. The board examination results of the 12th students were released today with a 100% pass. The marks were calculated considering the practicals and the internals. The Minister of Education Anbil Mahesh Poyyamozhi published the results of the examination.
School Education Minister Anbil Mahesh Poyyamozhi has said that individual candidates and students who are not satisfied with the marks will be arranged to take the separate exam in the month of September, considering the spread of coronavirus. Students who do not attend school, individual candidates, or those not satisfied with their Plus-2 marks can apply by July 22. Anbil Mahesh has said that the exam will be conducted depending on the spreading status in Tamil Nadu.
Due to the spread of corona in Tamil Nadu, the Plus 2 exam was cancelled, and the government of Tamil Nadu announced that all students would pass. Subsequently, the student's final marks were calculated at the rate of 70 per cent in the 10th and 11th class public examinations and 30 per cent in the plus two practical examinations. Marks will be sent via SMS to the mobile number mentioned by the students in the schools.
Anbil Mahesh Poyyamozhi addressed the press and said, "Students has passed 100 per cent this year. In total, the marks of 8,18,129 students were calculated. 1,656 students in the 11th grade do not appear for any exams. The number of graduates was 8,16,473. The pass percentage is 100 per cent.
There are 39,000 individual candidates. Also, students who are not satisfied with these marks and individual candidates can apply for the exam. They will be arranged to take the exam. The examination will be held in September or October, because of the corona spread and on the instructions of the Chief Minister. "
It is good to see that most of the 12th class students are happy and content with their marks and the result was satisfying. Class 12 marks play a major role in the educational life of the school students, and this year the result has relaxed the students with no failures. Further arrangements will be made to make sure that the students can be admitted to colleges according to their scores in various fields.